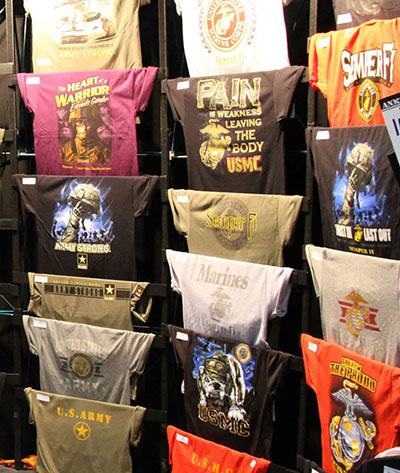 Civilian World Applications – Military Surplus Product Reviews – Fall 2013
By Jim Lavalley
ATS Detachable MOLLE First Aid Pouch
Oh, boy. I'm well on my way to building my own version of the world's best bug-out bag. My current review item is a container manufactured by ATS Tactical Gear for use with the current military MOLLE load-bearing system. ATS is an American, veteran-owned, small business in Hopkinsville, Kentucky, just north of the US Army's Fort Campbell. The company manufactures and distributes a large variety of items for military and law enforcement use.
Hundreds of "modules" were spawned by several contractors to support the incredible versatility of the MOLLE, or Modu­lar Lightweight Load-carrying Equipment. MOLLE (pro­nounced "Molly") is an acronym that describes a tactical vest and rucksack system that can accommodate a wide variety of attachments tailored to the specialized requirements of today's warfighters.
This particular pouch is composed of puncture-resistant ny­lon fabric. It's much bigger than the IFAK case I reviewed previously. It's a 7″ X 7″ case that is normally 2″ deep. Four overlapping flaps secure the pouch with hook-and-loop closure material that is adjustable enough to expand to up to about 5″ of contents securely. Two elastic straps are sewn inside the pouch, extending and doubled along the underside of each of the two innermost flaps.
The straps are sewn into seven matching sections measuring 2.5″, 1″, 3.5″, 3.5″, 1.25″, 1.25″, and 1.25″ respectively. The two largest sections have plenty of slack to secure large items. The third flap features a 5″ X 7″ hidden pocket secured by a hook-and-loop closure strip. The hidden pocket lies behind a clear window pocket that is designed to hold a quick reference card, but it could be used for a map, ID, pictures, or other viewable contents.
The clear window, however, does not fasten closed. The out­side of the pouch features a red carrying strap to identify the contents as life support. The strap can be hidden between the pouch and the panel. Finally, the pouch I have is made of digital (ACU) camouflage material, but the manufacturer claims that it also comes in several color schemes, including Multicam, Coyote Brown, Ranger Green, and black.
The pouch secures to a backing panel designed for use with the MOLLE, but it can easily function with almost any gear, from simple belts to backpacks. It can also be attached di­rectly to vehicles, like cars, ATVs, and boats, as well as shelters (tents, tool sheds, garages, storage rooms).
The pouch is secured to the backing panel, either vertically or horizontally, by heavy-duty hook-and-loop strips. It can be quickly removed from the panel and used separately. This capability is a distinct advantage when time and mobility are factors, such as treating an injured person. Two secur­ing straps feature snap locking closures for attachment to base equipment. Between them is an adjustable strap with a quick-release buckle that secures the pouch so that it won't be detached accidentally.
Like so many military products, the number of possible uses for this pouch makes my head spin. Besides a first aid kit, the pouch is big enough to carry, secure, and organize anything from tools, food, supplies, a change of clothes, electronics, sports gear, or a combination of items. It's especially useful for situations where a full-sized backpack is unwanted or im­practical. Nevertheless, it's also one of those devices that can be employed in conjunction with those larger packs. It defi­nitely meets my criteria of applicability, durability, versatility, economy and simplicity.
Green and Yellow Spool of Trip Wire 
"Oh, boy," I thought when I saw the familiar spool of green and yellow wire I got to review this time. As a former survival skills officer, I know that few things come in as handy as wire or string when you're out in the middle of nowhere.
This particular type of spool is designed to be carried in sur­vival kits and toolboxes. Its four sections feature two lengths of green wire and two yellow lengths, each 40 feet long.
The green wire is nearly invisible for winter through summer use, while the yellow is designed for autumn or high visibility.
Each length of wire is electrically conductive; the outer paint is also designed as insulation. Both ends of each wire section are tied around a securing peg so that a circuit can be completed without unwinding the entire length.
Trip wire isn't really designed to "trip" anyone. Its military use is to activate a device in response to an enemy approach or to catch game in snares and traps. Nevertheless, the sheer number of uses for trip wire outdoors and around the house is mind-boggling.
Numerous small repair jobs can be made simple with this strong, durable wire. For camping, fishing, hunting, and hobbies, trip wire can be an invaluable supply.
The U.S. Army Field Manual on Survival, FM 3.05.70(formerly FM 21-76) is easy to find online for download or purchase. It has several ideas for using trip wire as part of a survival kit and makes for informative, interesting reading.
Of course, you should always check your local laws before building a snare or trap for anything other than demonstrative purposes.
Ultimately, trip wire can prove to be useful in a number of situations, so don't forget to check these out in surplus stores throughout the country.