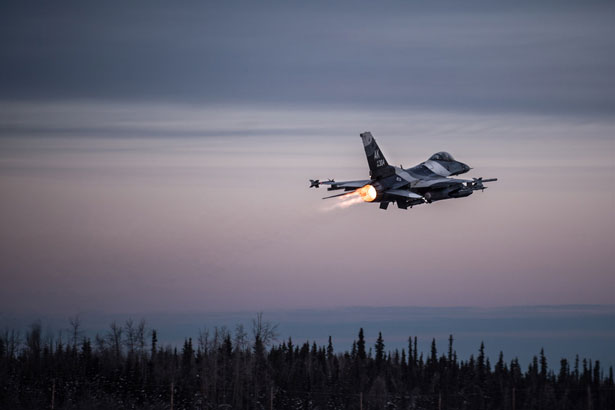 Life after Service
By Rick Friday
In 1971, I joined the Air Force, primarily with the thought of not getting drafted and going to Vietnam as a member of the Army. My father had served in the Air Force and I was fairly familiar with that branch of the service. I wasn't going to college and I couldn't see myself staying around and working in one of the lumber or paper mills in our area. The Air Force looked like a pretty good option for a way out and again, I didn't want to hang around and wait for the Army to come calling, so I enlisted.
I spent nearly eight years on active duty, with a three-year assignment to England mixed in. I achieved the rank of Staff Sergeant, which meant I was a low-level manager. I was used to being given my orders and ensuring they were carried out by me and the few individuals I supervised. But when an opportunity opened up to play collegiate baseball at a small college in southeast Arkansas, I took it.
Getting out of the Air Force and going to college was smooth. I took 60 days of terminal leave, which allowed me to move, get settled and begin my civilian life while still drawing a check. I was able to get all of the paperwork started so my GI Bill kicked in immediately and I didn't suffer the gap between income source changes.
I had signed my letter of intent to play baseball, and class registration was fairly easy. At that time, registration meant time spent standing in line signing up for classes, working to get student aid forms completed and buying books. GIs are used to standing in line. We do that a lot, or at least we did during my first stint.
The coaches were much like senior NCOs: always telling you what to do and when to do it. I treated school like a job. I was married with one child and knew I couldn't mess around. My grades were good and as I dealt with other veterans attending, I discovered we all did better as a group than students coming straight out of high school (99% of the students). The military had given me the organizational skills to be able to follow a schedule and complete assignments on time or before. I might not have had that same discipline if I had attended college straight out of high school.
After being in college for three years, a second child came along and I joined the Air National Guard in order to increase my earnings while still in school. Three months after joining, I was offered an Active Guard/Reserve (AGR) position at the same grade I had when I separated. After much discussion with my wife, I elected to take it and thus began the last 15 years of my active duty. I used this time to not only reach a Senior NCO rank, but also to finish my bachelor's degree and complete a master of science degree program. I knew there would come a time when I would finally retire from the military and I was doing what I could to prepare myself for the civilian workforce.
That day rolled around in August 1995. I had over 23 years of active duty and had begun sending out résumés. IBM offered me an opportunity I couldn't pass up. My education had opened up a door for me and I stepped through it. This transition was  different from going from the military to college and I found it very challenging. I was expected to perform, and to perform at a high level. It was extremely rare to come across another veteran in this environment, and few people could relate to me in that way. I had to adapt quickly. As a Senior NCO, I was used to managing medium to large groups of people. I gave orders and they were followed without question. As a project manager at IBM, everything I did was under scrutiny. I had subordinates question me about directions I had given and suggest alternate strategies. The first time that happened I was seriously taken aback. It was not a lesson learned easily, but I did learn that the people who worked for me were both talented and knowledgeable and could have some pretty good suggestions.
Another difference between the military and civilian life was deciding what to wear each day. Now I had to learn what styles were acceptable and which weren't. I definitely was not used to being judged based on what I wore, but again, I learned quickly. The one thing I was experienced in was the travel part of my job. Work required me to be on the road quite a bit and was comparable to the travel I experienced while in the military, with the major difference being hotels instead of billeting and restaurants versus mess halls.
Most service members who retire will have to find a civilian job. My education opened the door when I retired but did not prepare me for everything I experienced. The structure and discipline I gained from the military served me well moving into a civilian career and enabled me to meet the challenges I faced head on, solving problems and attaining a successful career.