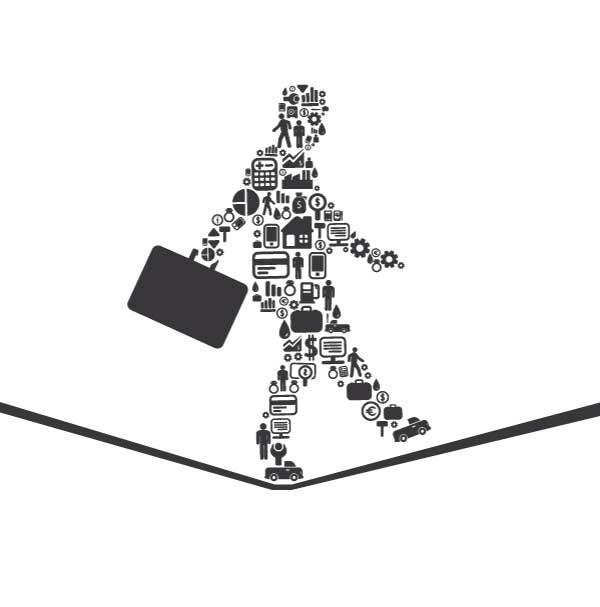 Smartphones for Small Businesses
By Robert Bellenir
If you're like most entrepreneurs, run­ning a small business is not a 9-to-5 job. A business can be like having a baby. You are either going to be with it all the time or at least have a baby monitor to keep a close eye/ear on the baby. A smartphone is the baby monitor of your business because whenever you're out of the office, that smartphone will be your assistant, updating you on everything that's going on in your business.
Small businesses that use mobile devices, such as smartphones and tablets, feel that they have had a positive effect on their companies' productiv­ity, according to a Sage North America survey of 490 small and midsize busi­nesses (SMBs) in the United States. Just 1 percent of businesses using mobile devices felt it had a negative impact on the company's productivity, compared with 85 percent of respondents who said the technology had a positive impact on their business.
The smartphone, such as the iPhone and the BlackBerry and phones using Google and Microsoft operating sys­tems, represents a powerful business tool. The smartphone can improve small business operations due to its mobility, its ability to record informa­tion (such as video, audio, text), and its role as a connector to the Internet and other systems. The impact of the smartphone on business operations should continue to grow and continue as smartphones get smarter and more apps are developed to handle many more business functions. Here are some of the ways a small business owner can use a smartphone to improve both your personal and business productively and efficiency.
Your Business at Your Fingertips
The best feature of smartphones is that you can access anything from anywhere. One of the key features of any smart­phone is that you can maintain your schedule and keep up to date about upcoming events and manage your daily tasks more efficiently. It gives you the power of communicating every­where, even if you are away from your office or home.
Integrate All Your Email Accounts
All your email accounts (personal and business) can be accessed in one place on your smartphone. All smartphones do at least one task exceptionally well and that is sending and receiving emails. Gone are the days when you had to wait until you arrived back to the store or office to receive or send that important document or message. If you're running your own business, emails and phone calls will be your greatest means of communication.
Do Your Banking
Smartphones also give you quick access to your banking and other financial ac­counts. You can make immediate pay­ments with just simple clicks and there are different mobile apps available for making online payments through your mobile devices.
Boost Your Social Media Presence
Smartphones empower business own­ers to stay updated on social networks. For instance, you could take photos for your blog, upload them to Flickr or Instagram, and share them on Face­book. You could tweet (a Twitter post) about content related to your business. Another option might be a picture of video about your product in unusual places. You could comment on posts on LinkedIn or Facebook in a timely man­ner. There are a number of mobile apps for your smartphone that make it really easy to be a social media guru within your industry.
Keep Track Of Important Data
There are many free mobile apps avail­able that can help you perform some rather mundane tasks, such as tracking mileage and expenses. The key here is to find a mobile app that is easy to use so that you are more likely to actually uti­lize the power of these types of mobile apps.
Present Business Proposals
Another key feature in most smart­phones is that they give you video input and output capabilities. So you can view your business presentation and videos in your gadgets. For small business users, it would be great to be able to connect your phone to a TV or computer monitor and show PowerPoint presen­tations or display whatever is running on your smartphone to customers or at your next appointment.
Smartphones are "smart" for a reason. If you have an iPhone, Android or Black­berry, there are hundreds of mobile apps out there to cater to your business needs. Just search the mobile app store to see what's available or check out the technology and business blogs for advice. The power to take your business to the next level lies in the palm of your hand.
Coming in the next issue of Surplus Today, we will discuss how to choose a smartphone for your business!
Robert Bellinir is an entrepreneur, university instructor, business counselor and attorney. He is the co-founder of Entrepreneur Fuel.com, a small business consulting firm focusing on helping small businesses succeed. Email robert@entrepreneurfuel.com or call (517) 376-8135 for inquiries.