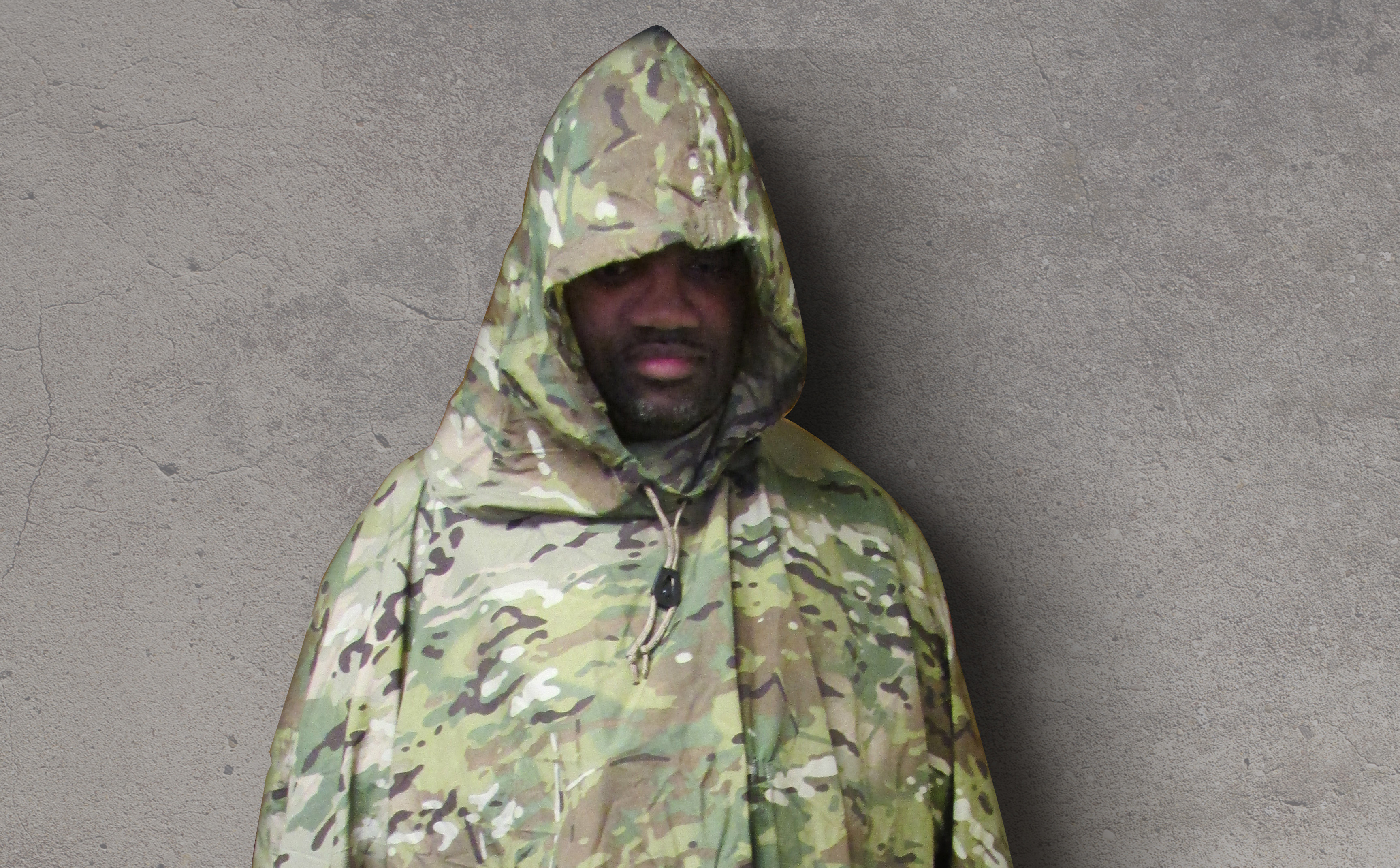 G.I. Style Poncho by Schreck
By J.D. Williams
Whether you are hunting, fishing, doing another outdoor sport or are at the stadium watching the big game, there is always the chance that you could get caught outside in the rain. There are plenty of options for this situation, but army navy, outdoors and tactical customers will be looking for something practical and versatile. The American-Made G.I. styled poncho from Schreck addresses both of those needs.

This item is a one-size-fits-all rain poncho similar in style to the ponchos worn by soldiers in World War II, Korea and Vietnam. It measures 56″ x 90″, which is large enough to accommodate all but the largest of wearers. It wears like a cape, and has a convenient drawstring below the hood to make for a snug fit. The hood itself was a pretty snug fit when I tried it on, but I admittedly have a large head.
The polyurethane-coated, rip-stop polyester is lightweight and water resistant, making the poncho an ideal option during those rainy days. The only issue is that the lack of sleeves can make using your arms and hands somewhat cumbersome. There is a generic, woodland-style camouflage pattern printed on the poncho, which will work well for customers looking for hunting camo, or who are just looking for the "military look."
The poncho has the added versatility of working as a standalone rain shelter. There are snap closures and grommets on the sides that can be reworked, along with a stick or some trees and some rope, to form a makeshift emergency shelter. You simply take two grommets and closures, snap them together, run ropes through the grommets to tie to trees, prop up with a twig and crawl underneath.
Customers looking for a classic, military-style rain poncho would do well to try this one. Its durability and versatility will be great selling points for you to convey to interested patrons. For more information, you may call Schreck at 1-888-724-7325 or email them at info@schreckonline.com.