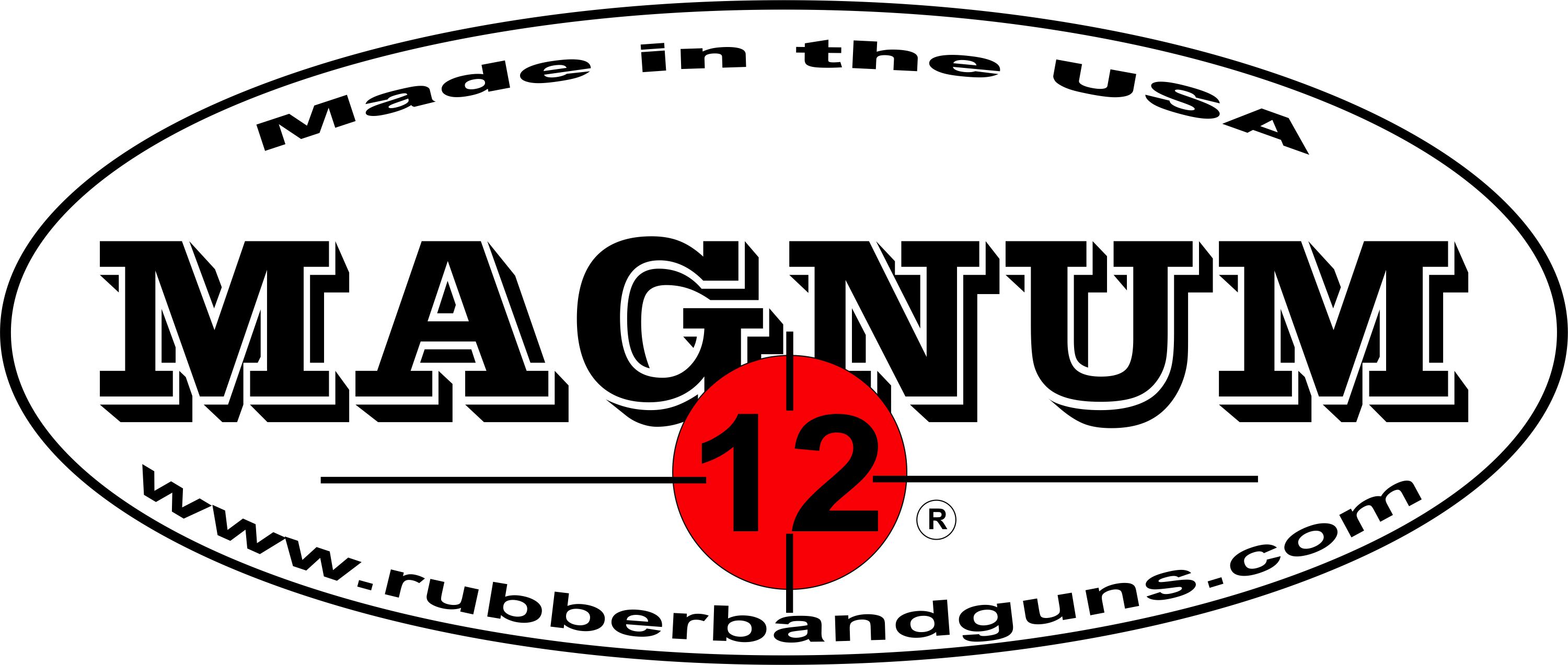 Industry Spotlight: Magnum Enterprise
Tell us about the history of your company.
Back in the very late 80's, I was walking through a huge gun show in Pomona, California, when I ran across a booth selling 12-shot, semi-automatic type rubber band guns. The guy selling them said, "Here sir, would you like to try one?" Well, I did, and thought it was really fun and exciting (the coolest thing since sliced bread). I shot at his beer cups hanging upside down in his target range and found that the gun was pretty accurate. Needless to say, I had to have at least one, so I negotiated for a dozen right on the spot. Everybody I showed them to liked them. I even took some to the guys in my squadron in the Air Force Reserve and they bought several from me.
As time went on, I continued to buy more and more and sell them to various people. I even took some in my luggage when I was deployed to Desert Shield/Storm in Saudi Arabia. Soon, the manufacturer offered me a wholesale opportunity in five western states, which I quickly took advantage of. In June of 1992, I bought some packing, shipping and office supplies, built some shelves in my garage and ran a wholesale distributorship out of my home in Victorville, California, for the next six years.
Over that time, I grew the business to where it was busting at the seams in my garage. In February of 1998, I rented and moved to a 1200 sq. ft. warehouse downtown in the neighboring Hesperia, California. I worked out of there for seven more years, all the while continuing to grow and starting to add employees to my business.
My wife and I had the desire to raise our kids in a better place, so in July of 2004, we moved our family back to my wife's home state of South Dakota. Approximately nine months later, in April of 2005, we moved the business to South Dakota, also. Now we had a 2500 sq. ft. facility, which didn't take long to outgrow.
In May of 2006, I had to become a manufacturer. I could no longer just be a distributor. My main supplier of rubber band guns out of the Medford, Oregon area was going out of business, so my choices were to lose the bulk of my product line, or make it myself. Since losing it would cause me to regress in my business about five years, I decided to take on manufacturing. This expansion greatly opened up new doors and enhanced capability for us. About 15 months after that, I was able to buy out my original Arlington, Texas, supplier of rubber band guns. This purchase also tremendously expanded our manufacturing capability, customer base and overall business.
Over the years, we have continued to grow at a reasonable rate by marketing through various means, but primarily by exhibiting at different types of wholesale tradeshows. We have now grown to a total of 20 employees, an 11,000 sq. ft. facility and gross sales that are almost four times what they were when we moved the business to South Dakota.
Today, we continue to strive to improve and expand the product line, better our manufacturing processes and efficiency and increase sales through better-enhanced and more robust marketing techniques.
What sort of products do you offer?
Magnum Enterprises manufactures the world's finest line and largest selection of rubber band pistols and rifles and other quality shooting toys. These other toys include slingshots, ping-pong ball shooters, popguns, wooden swords and axes, kids' bows and arrows, kids' crossbows and marshmallow blowguns.

What are your best sellers?
Our best selling items are the Colt 22, Magnum .45, AK Commando pistols and the AK-47 and M-16 Rifles.
What makes your company unique?
There is no other company in the world quite like us. We are a very big fish in a very small pond. Although there are others who compete against us to some degree, they do not have near the volume, variety or selection that we do. In addition, their quality is not nearly what ours is. They all make the Chevy while we make the Cadillac. We like to think our integrity and service are second to none. We are proud of the fact that our entire product line is completely made in the USA, except for the rubber bands. That is because there are no rubber trees in the United States.
What can you tell us about the people who purchase your products?
We primarily sell wholesale to all sorts of venues, such as toy stores, hobby stores, tourist stores and gift shops, farm and ranch/farm and fleet chains, theme parks, etc., and to Amazon. We also sell retail to the general public via our website in small quantities, which we have been doing since December 16th, 1999.
Is your business a family-owned business?
Yes, my wife Judy and I are the only two shareholders in the business. While my wife is busy raising three boys, she only works very part time. However, she is a tremendous support to me in the overall grand scheme of things. We always say, "She has the sons and I have the guns".
What advice might you give to small or family-owned businesses?
Start your business out small. Work hard but work smart. Stay within your means. There are times to stretch out and take risks, but they should be well calculated. As they say, "no guts, no glory". However, slow steady growth is the most solid and stable. Also, don't forget to recreate. You must be extremely dedicated to your business, but try to keep balance in everything in your life. Business success is great, but God, family and friends are the most important things in life, in that order.

Do you use any sort of online resources, such as social media and e-commerce?
As I mentioned, we have had a complete ecommerce website since December of 1999. We do promote our line on Facebook in conjunction with our website. We are also marketing our products to Amazon.
What would you recommend that surplus and outdoor stores do to take advantage of this medium?
We have three really great display trees that we offer, which contain super discounts in their pricing (up to 31% off wholesale pricing). These displays represent the vast majority of our entire product line. They show the product very well in all the stores that have purchased them and, as a result, the sales from these trees have been exceptional.
What features of Surplus Today do you find enjoyable or useful?
I really enjoy the Products section of Surplus Today. As an entrepreneur, I am always looking for new products and new ideas. I tend to always have my radar out for things that might sell well or enhance my business. The magazine as a whole is pretty cool. I get into surplus-type merchandise myself. By advertising in Surplus Today, I have acquired new customers. Now, for the first time, I am going to exhibit my business and product line at the ANME Trade Show at Caesar's Palace in Las Vegas in January. I am excited to do so and am looking forward to being a part of this really cool venue!
Is there anything else you would like to add?
Rubber band guns are timeless, classic American toys. Kids have been making them for over 100 years, ever since we have had inner tubes in automobile tires. They are as American as Chevys and apple pie. Kids love them. The core market for my line is boys from 4 to 14, but girls and adults will buy them, too. They are 12-shot, rapid-fire, semi-automatic, Magnum 12, repeating rubber band guns. They are great for office wars, dog and cat training, family disputes, husband/wife duels and shooting flies off of the wall. They are little boy magnets and they tend to sell themselves!
Company address: P.O. Box 3861, Rapid City, SD 57709
Company telephone: 605-719-9488
Name and email of contact person: Dan Smith, info@rubberbandguns.com
Company email: info@rubberbandguns.com
Website: www.rubberbandguns.com