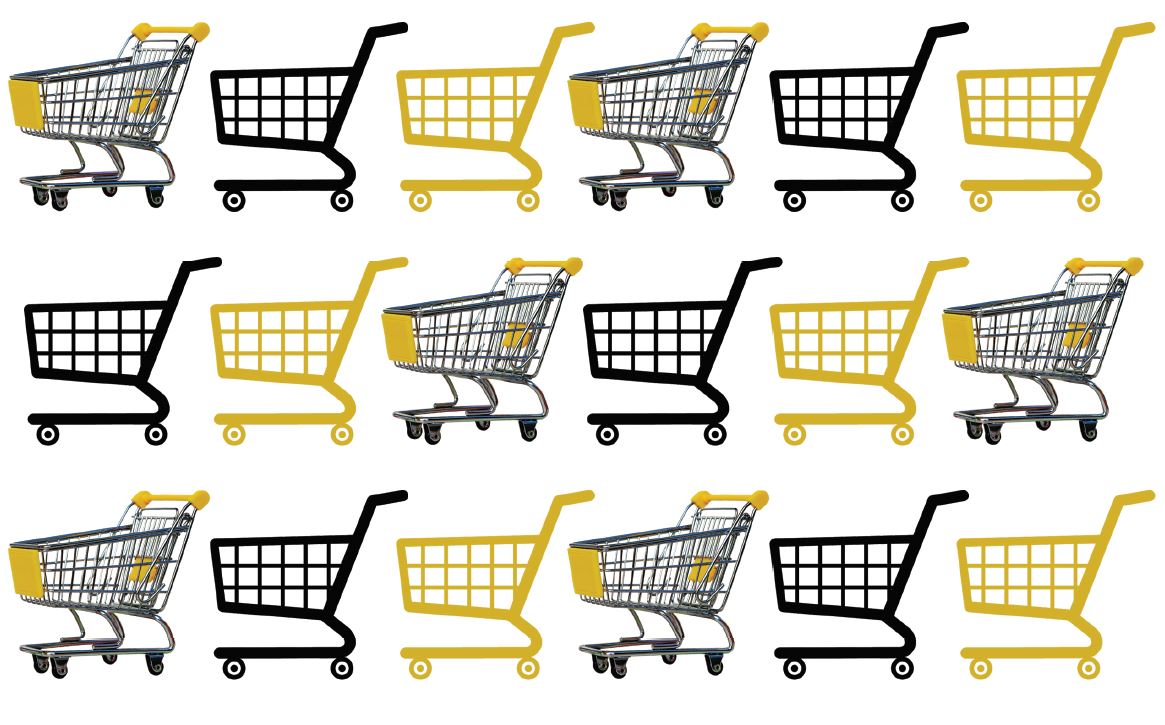 How to Leverage Amazon to Sell Your Product
By Phillip Woolgar
It's no secret that small businesses today are struggling to compete with e-commerce sites, but have you ever stopped to think whether the e-commerce marketplace would work for you? Many small businesses are turning to Amazon to facilitate sales growth and reach a wider consumer base. Rather than throwing in the towel to e-commerce competition, it might be time to look at the benefits of including online sales in your business plan.
Benefits of selling on Amazon
Amazon is the second-largest worldwide search engine, with over 184 million users coming to the site each month. By selling through an existing e-commerce marketplace, businesses are able to list items quickly, and there are low overhead costs and unlimited potential for growth. Since Amazon's infrastructure is well established, consumers already know how to navigate the site and are more likely to purchase from Amazon than directly through a website they are unfamiliar with. Using Amazon is also less expensive when it comes to acquiring new customers. For businesses that offer products that need to be reordered more frequently, Amazon allows for easy customer retention and creation of customer loyalty.
What products sell best?
Research has shown that the Amazon marketplace works best for products that include:
Custom-made, unique products

Hobby or niche products

Used or vintage products
While other products may still do well on Amazon, it's important to keep in mind that Amazon and other large name brands may make it harder to sell more mass-produced or everyday items online. To find out whether or not there is a large market for the products you are thinking about listing, perform some basic searches through Amazon to see what similar products are being sold, at what prices they are being sold and how the products are reviewed by customers to discover whether or not you will benefit from online sales.
Factors to consider
Fees
The site does charge fees for sellers, which can vary by category. This is not to be confused with the base seller fee of $39.99 per month (or the single-item option of $0.99 per item). The general fees are, on average, 15% or more, depending on the product category. For many sellers, the additional fees are well-worth listing on Amazon, since the products are now available to a wider range of consumers that are actively seeking your products. These fees will also play a part in determining how much you charge for your products online, which may differ from the costs in your brick-and-mortar location.
Inventory
Another potential downside is managing your inventory. It's important to keep track of your inventory levels in your physical store locations and your online sales. If you sell or list a product that is out of stock, Amazon does penalize your seller account.
Control
You'll have to work within Amazon's infrastructure for contacting customers, customer service and returns, what items you can sell or how much you can use the marketplace to brand your products. Before jumping in, it would be best to familiarize yourself with the seller policies to ensure that the marketplace will work for your benefit rather than against it.
Reviews: Keeping your customers happy
Just how important are reviews? Research has found that 84% base their purchase decisions on customer reviews and star ratings. Managing your customer relationships online may require a learning curve. For products on Amazon, four or five stars is ideal, and reaching out to customers following sales is an important aspect of e-commerce. One or two negative reviews is not the end of the world, but you need to be sure to respond to each unsatisfied customer quickly to resolve issues and show commitment to high-quality customer service.
Shipping options
There are two options for shipping: Do It Yourself or Fulfillment by Amazon (FBA). Many Amazon customers are now Prime Account holders who expect two-day shipping on their orders, but if you choose to ship items yourself, you first have to build up your seller history before the two-day shipping option becomes available. Additionally, you'll need to make sure you have the capabilities of shipping items out quickly on your own to meet customer expectations. Amazon does reimburse for shipping, but the amounts may not be accurate to what you actually pay. Of the two shipping options, FBA has more benefits, but it may not be ideal for everyone. Some of these benefits include Prime shipping, more promotion through Amazon and higher rankings in the search results.
Making the final decision
Amazon can be a great resource, but before jumping into the e-commerce market you'll need to have a firm idea of which options you'll choose and how to make online product sales work for you. Fees, inventory, price points, shipping and customer service are all considerations that must be made, but for those who are willing to jump in, Amazon can yield benefits beyond your physical business location's. While there will be a learning curve to adding e-commerce to your business plan, millions of sellers are finding it well worth the effort. There are plenty of online resources available as you start your research, making it easy to discover tips and tricks, increased benefits and best practices to help you on your way. Leveraging Amazon to increase your sales is a wonderful idea for those willing to put in the effort and learn new selling practices, but it will take time to ensure that e-commerce sales will work for you.