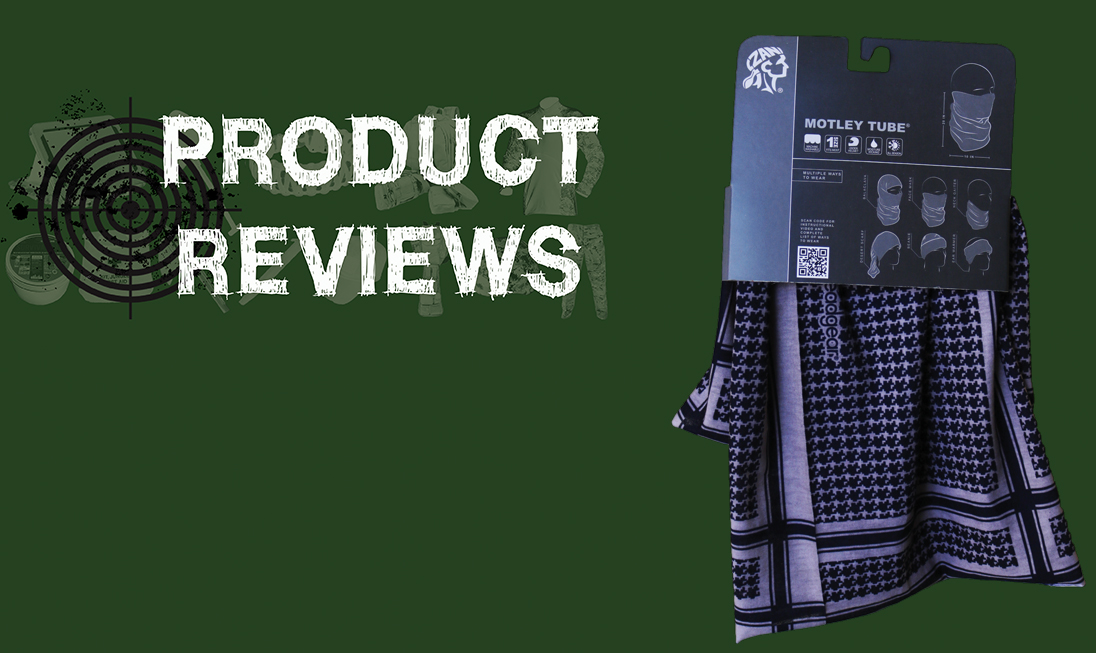 Motley Tube by ZANheadgear Product Review
By Ashley Purks
If you're looking to showcase a new product that already comes with an interested and active community, you might want to give the Motley Tube a try. Created by the company ZANheadgear, the Motley Tube is a versatile, all-in-one headgear accessory that can protect its wearer from the elements and harsh weather while still being stylish with its multiple patterns and color options.
ZANheadgear has been making headwear, from headwraps to face masks, for over 20 years. This established company holds itself to a high standard, creating quality headwear products for everyone from motorcyclists to outdoor enthusiasts. The Motley Tube measures 20" x 10" when laid flat, and in the past has mainly been worn by motorcyclists to help keep bugs from flying into their mouths during a ride; but the uses have stretched beyond that, making it an essential accessory for those in the outdoors community and more.
Not only can it be folded in different ways to utilize it, there is also variation in the material to fit whatever environment you'll be using the Motley Tube in.
The version highlighted in this product review is made out of 100% polyester, and is great as a lightweight option for the warmer months. The fabric is thick enough to protect the user's face from the elements, but still thin enough so he or she can still breath through it when the mouth and nose are covered.
In the cases of using the Motley Tube in the colder months, such as with cross country skiing, snowboarding or even simply shoveling the driveway, there is a fleece option available. This option comes with a moisture wicking polyester layer on the outside, and a soft, insulating, microfleece layer on the inside to keep its users protected from the harsh wind and cold temperatures. This fleece option has received many positive reviews from verified customers as a winter weather essential, with the traditional, lightweight version receiving praise for its use during the warmer months.
As previously mentioned, the main appeal of the Motley Tube comes from its ability to transform for different uses; this is really where the community surrounding this product comes into play. The product has six different uses: balaclava, face mask, neck garter, desert scarf, beanie and ear warmer. These forms seem easy enough to make without step-by-step instructions or a demonstration.
If the infographic is a struggle to figure out, any first-time customer who stumbles upon the Motley Tube can easily research it and find instruction videos for getting the most out of the product. There are existing video tutorials on YouTube, including the company's own tutorial from 2013, that take you step-by-step through how to make the Motley Tube into the suggested forms, along with other forms they have discovered themselves.
For more information about the Motley Tube and other ZANheadgear products, visit their website at www.zanheadgear.com, contact them through email at info@zanheadgear.com, or call 800-603-2662.