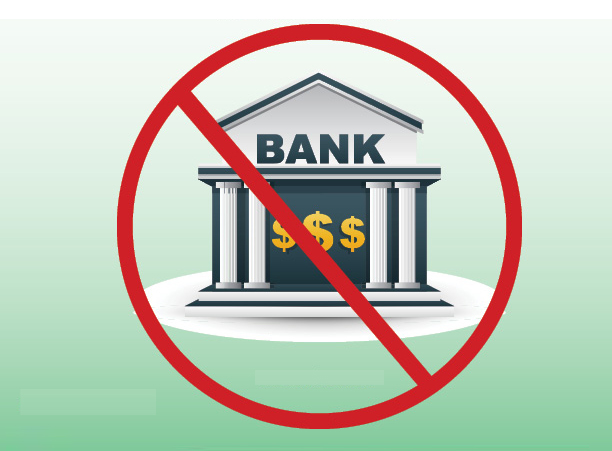 Say "No Thanks" to Banks: a Crowdfunding Crash Course
It used to be that if you wanted to raise funds for your next business venture, you had very limited options. You could go through the trouble of seeking investors, applying for grants, and/or trying to get loans from banks. All of these involved filling out massive amounts of paperwork and jumping through hoops to qualify for these financial endowments. The old adage was that, "to be able to get investment capital, you had to prove you didn't need it." Things have changed for the better, however, and now you can circumvent that process and gain funding for your latest business venture through crowdfunding.
What is crowdfunding?
According to www.investorwords.com, crowdfunding is, "the method of raising money from a large amount of individual investors for a project or organization. President Obama's JOBS Act of 2012 helps enable the general public to receive company equity in exchange for funding." This process works by appealing directly to the public via a crowdfunding campaign, usually through a website or app. In most crowdfunding cases, you set a financial goal and utilize your network to reach it. Some sites return the money to the investors if you do not reach the goal, while others allow you to keep raised funds but still make you responsible for any agreement you have with the investors.
What types of crowdfunding options are available?
Most for-profit crowdfunding campaigns can be separated into three different categories: reward-based, equity-based and lending-based. A fourth category, donation-based, is usually utilized by causes and non-profit organizations.
With reward-based crowdfunding, you promise boons to everyone who contributes to the venture, with the value of the reward rising in relation to the amount of the contribution.
Equity-based crowdfunding came in 2012, as a result of the Jumpstart Our Business Startups Act, or JOBS Act, for short. This works similarly to stock investing, except without having to go through a broker or investment/stock firm. This allows the investor to deal directly with the business.
Lending-based crowdfunding is receiving loans for your business directly from your investors instead of from a lending institution, like a bank. It is a convenient way of securing a business loan without having to deal with the hurdles and red tape of getting a bank loan.
Crowdfunding tips
Regardless of the crowdfunding format, don't be deluded by the extreme stories of businesses and individuals who have raised millions in funding. In 2012, crowdfunding campaigns succeeded at a 50% rate. Much of the campaign's success depends on the strength of the investor network, the uniqueness and marketability of the product, service or cause the funds are being raised for, the appeal of the rewards offered, and the effectiveness of the marketing. With this in mind, there are a few tips for success across the board:
Target your audience. Getting support from strangers or random people browsing the crowdfunding site is the exception and not the rule. Having an established network of supporters you can drive to your crowdfunding site is the first step to gaining the funding that you need.
Have a sound marketing strategy. Approach your crowdfunding campaign in the same manner you would approach promoting your core business, product or service. You must know and understand the people you want to reach and get the pertinent information about your campaign to them via your website, email, social networks and any other medium you have at your disposal. If the crowdfunding site allows for a promotional video, be sure to post a compelling one that gets your point across. Also, be sure to keep your audience engaged throughout the campaign with periodic updates.
Offer desirable rewards. Whether your campaign is rewards-based, equity-based or lending-based, you need to offer compelling incentives for your supporters to invest in your campaign. It could be in the form of free products, store discounts, contest entries, or in the case of the non-rewards campaigns, a healthy return on investment. Be creative, put yourself in the mind of your potential investor, and ask yourself what would get you personally interested in investing in a crowdfunding campaign.
Utilize social media. According to www.fundable.com, "There is a direct correlation between the number of outside links to a crowdfund and the success of the fundraise. Social Media is a critical factor in crowdfunding success: for every order of magnitude increase in Facebook friends (10, 100, 1000), the probability of success increases drastically (from 9%-, 20%, to 40%)". Getting as many people involved in your campaign as possible is a crucial key to your fundraising success.Top crowdfunding sites
Listed below is a small sampling of crowdfunding sites available for your business. Be sure to thoroughly research the various sites, and compare and contrast their options.Rewards-based funding: indiegogo.com, kickstarter.com,
Equity-based funding: earlyshares.com, wefunder.com
Lending-based funding: prosper.com, lendingclub.com

Crowdfunding has become a very real and viable option for securing funding for your business ventures. Properly utilized, it can provide a valuable alternative to bank lending and angel investing.