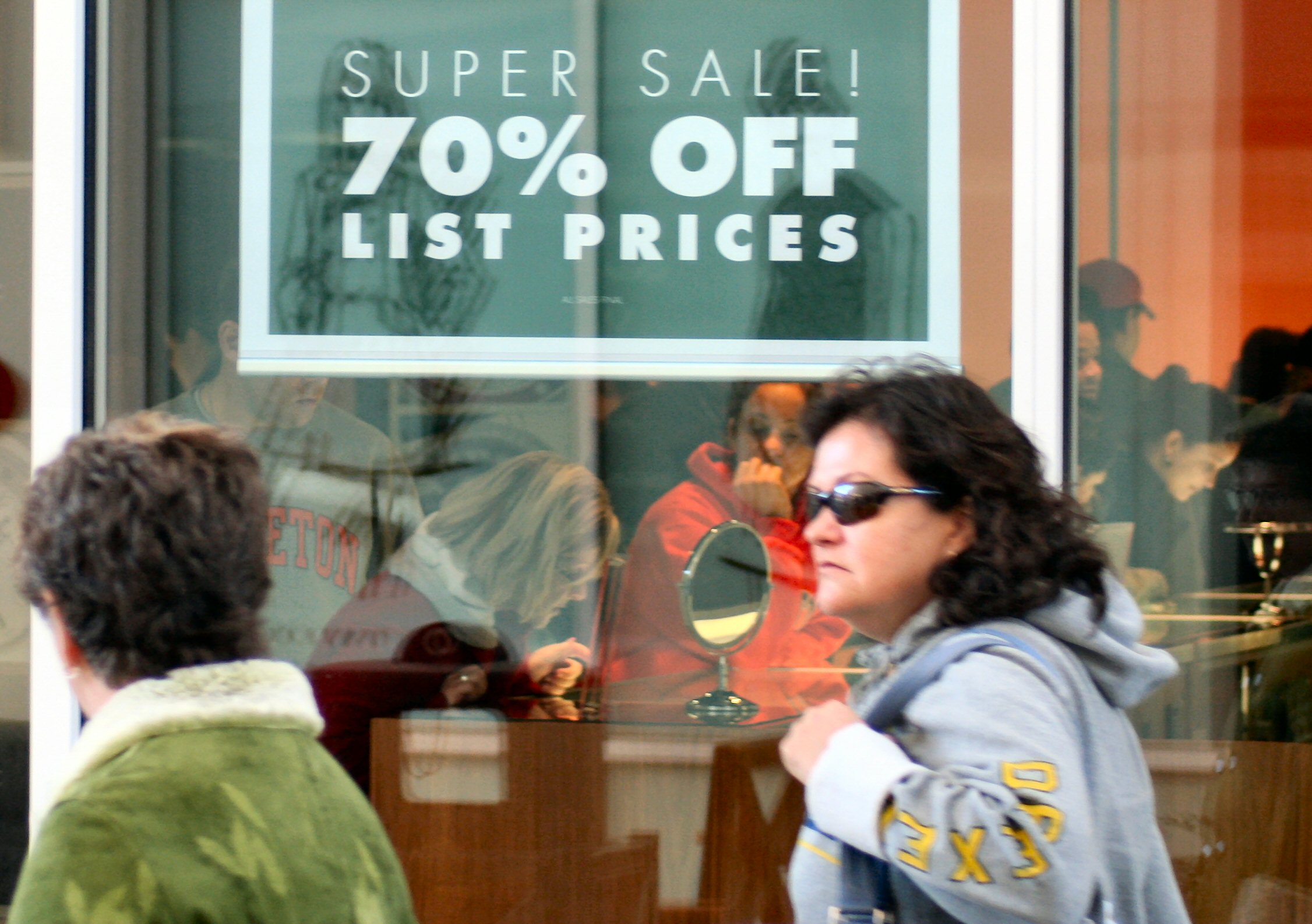 Put it On Sale!
By Diane Crosby
You have money hidden in your store. Are you ready to go on a treasure hunt?
You probably keep track of items that sell the best and stockpile plenty of your hottest sellers. Often, though, dud items sit forgotten on the shelves, taking up valuable space. Poor selling products fall into several categories. Some are the result of buyer miscalculation. You thought it would sell, but you were woefully wrong. Others may have been shipped to you in error or are returns that started out as special orders. Some items sell well for a while then just go cold. Products can be discontinued by the vendor, leaving you with only a few odd pieces.
It hurts a little, but the best thing to do with the poor sellers is to mark them down to cost and get them out of there!
How to choose sale items
Take time to go through your regular merchandise and weed out slow sellers. If you have a point-of-sale system, run a report to determine items' sales history. If you are relying on your memory, check old invoices and look for dust!
An item that is not selling is not doing you any good. It makes the store look stale. Your money is also tied up in that item. If you can get your investment back, by all means, do it!
It may be that certain designs sell better than others. If you carry mugs, for instance, you may have just a handful of best sellers. Are there insects and dust bunnies sitting in some of the other designs? Reduce the ones that have languished on the shelf, and make room for new designs or new product lines.
Numbers do not lie. If you have not sold a particular item in a year or two, should you really be hanging on to it? If you can rid yourself of this slow merchandise, you have a little more money in the cash register, and you do not have to spend it reordering that item!
We have noticed that there are customers who head straight to our sale section. We are not losing them as customers in the regular area; we are gaining them as sale area customers! Special signage should direct the thrifty to their favorite zone. If you have a particular area of your store that is out of the way, that is a good spot for the sale area. Cluster sale items there, so that the mark-downs do not have a negative effect on regular-priced items.
Sale areas are not only a place where mistakes go to be redeemed. If you have enough space, a clearance or discount area can actually make money when the economy is dipping.
Making special buys
By shopping the reduced, clearance, and close-out catalogs or websites of your usual vendors, you can find great deals. Use these in a sale area as "special buys," and indicate it with signage. Depending on your savvy shopping, you may be able to double, triple, or even quadruple the cost of these items! If you can more than double your cost, you gain the opportunity to reduce the price further if you need to. We recently purchased some khaki pants for a bargain price. We were actually able to quadruple the price, then reduce the pants to half-off. When we had just a few sizes left, we reduced them again and recouped our original investment.
In addition to looking for reduced merchandise via your current vendors, you may discover great vendors that specialize in discount merchandise. Be aware that you must often buy in quantity to get the best deals. Also, clothing sold at discount may come in pre-determined mixes rather than selling as open stock. For reordering, you have to buy another whole case rather than specific sizes. Such merchandise may be gone quickly, selling out seasonally as new designs hit the market.
It may seem strange to buy items to go directly into a clearance area, but you can make a great profit if you shop carefully and price items correctly! It is smart marketing to leave the original price on the item, and show a reduction, which still reflects a full keystone markup for you!
Organizing your sale area
When organizing clothing in a sale area, it is helpful to sort by size. For example, if a certain tee shirt is discontinued by a vendor, you might only have a small and XXL remaining. Off it goes to the sale area, and you attach an orange sticker reflecting the reduced price, leaving the old price still visible (now your customers know what a bargain they are getting!). If you put these tee shirts together, customers will complain that you do not have a medium, large or XL. If you have a rack just for small shirts, then small-size customers will shop it. Large size customers will never even know the small one was there. In sale areas, people tend to go straight to their size rack and load up!
Just as you would in the main part of the store, display like items together in the sale area. We have areas for reduced decals, toys, gifts, undergarments, clothes, hats, outerwear and more. Special buys can go on a separate rack and then be moved to a size-only rack when numbers decrease.
Some stores' sale areas look like dumping grounds for unwanted merchandise. Tidy and reorganize your clearance section now and then. Take pride in your sale area, and make it a pleasant shopping experience.
A sale area can bring a hearty boost to your store's economy, even when the regular part of your store is struggling. Bargains attract customers and turn over quickly. Take care of your sale area, and it will take care of you!
-Diane Crosby is a freelance writer and co-owner of a retail public safety store, which recently opened a new, expanded sale area.