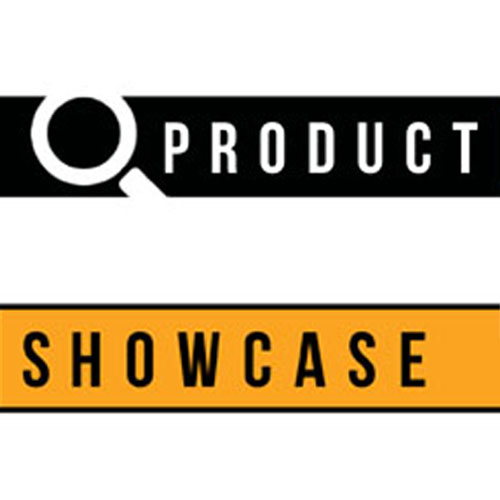 Product Showcase – April 2014
Welcome to the  Surplus Today Product Showcase for Spring 2014! This section includes unique featured spaces in the Product Reviews section of the magazine devoted to individual products offered by our advertisers.
This is an excellent way to view select products within the military surplus industry, and as retailers of outdoor and survival equipment, gear, and other related products, our goal is to give you a direct line to marketable, useful options for your stores' inventories. We are always open to suggestions of specific products and markets that you would like to see featured, so please let us know!
Every product included in the Product Showcase can also be viewed on Surplus Today Online in our Product Reviews category, covering the product even further and reaching our online readers.
Space is limited, and this offer is available for full-page advertisers only on a first-come, first-serve basis. If you are interested in displaying a product or two in the next issue of Surplus Today, please contact us at editor@surplustodayonline.com or give us a call at (800) 880-2485.
Thank you for advertising with and reading Surplus Today, and we hope to include more of your fine products in upcoming publications!
---
The Fox Outdoor™ Ambidextrous Teardrop Tactical Sling Pack
A compact design with numerous value-added features!
This pack was built to be used 3 different ways: Over the shoulder, on your back & across the chest. Its key features include an advanced ambidextrous design for left or right hand use. A Large main compartment that features 1 zippered mesh pocket & 1 wide-open top sleeve pocket. Has 2 additional mesh pockets & 1 open top pocket in front compartment, and a hydration pocket on backside with dual zippered access. Built with inner loop strips for attaching universal holster, modular web attachment points on the outside, a padded back & single shoulder strap and has triple external cinch straps, 2 electronic ports, a grip top handle and deluxe kidney belt. Sized at 21"x 15"x 10". Check out more on this item at www.foxoutdoor.com.
Toll Free: (800) 523-4332 – Email: info@foxoutdoor.com
---
Red Rock Outdoor Gear – Mavrik Series Packs & Accessories
Mavrik is the unique new series of packs and accessories from Red Rock Outdoor Gear. We've combined the popular molle webbing platform with velcro fastening to create a highly customizable and personal backpack experience. Internal compartments lined with velcro and velcro webbing are the platform for an extensive line of interchangeable pouches and accessories. Mixing and matching of molle and velcro accessories offers endless options for personalizing these packs internally. All Mavrik packs feature clam shell style main compartments which provide the user full access and usage of the entire compartment space, a feature that's certain to appeal to tactical officers, photographers, medics, and outdoorsmen. Externally, sleek lines and subtle tactical stylings make the Mavrik series stand out amongst traditional nylon tactical packs. Padded walls protect contents inside, while the outside is constructed of lightweight 420 Denier Dynatec nylon and 840 Denier Ballistic nylon. YKK zippers, true nylon webbing, and Duraflex buckles contribute to a bomb proof exterior. The Red Rock Outdoor Gear Mavrik Series offers quality and unique functionality in a discreet tactical line of packs. The Mavrik series will be available in June 2014.
EMCO Supply, Inc. / Red Rock Outdoor Gear
Toll Free: 1 (800) 342-4654 – Fax: (254)662-0045 – Email sales@emcosupplyinc.com
---
Wool Blend Camp Blankets
55% Wool / 45% Polyester. 60" x 80" finished size. Wool maintains heat-retention capabilities, even when wet, and is naturally water-repellant. Wrap around the outside of a sleeping bag for extra warmth. Emergency shelter from rain. These blankets are a must-have in every car in case of emergency or being stranded in the snow. Also, because it is a "blend" they do not emit odors when wet and they do not itch! Large enough to cover multiple people. Perfect for covering yourself up on a chilly night next to the campfire.
Toll Free: 1 (800) 421-6131 – www.Stansport.com
---
BulletSafe Bulletproof Vest
The best bulletproof vest at the best price.
BulletSafe.com is proud to introduce the BulletSafe Bulletproof Vest, the best bullet proof vest at the best price. Our MSRP on our Level IIIA BulletSafe Vest is just $299, while other companies offer a suggested price of $599 or more. Our price is revolutionary because it will allow more people access to the safety and protection that a bulletproof vest provides.The BulletSafe Bulletproof Vest offers level IIIA protection, which is the level consumers will want. Level IIIA will stop almost all handgun bullets including a .44 Magnum, and will keep customers safe without requiring heavy armor plating. The vest is comfortable and secure, with armor pockets in the front and rear for any future armor plate upgrades. We offer five sizes for the perfect protective fit.
Phone: 1 (800) 809-0610 – Buy at BulletSafe.com
---
NDūR® 46oz Survival Canteen Kit w/Advanced Filter

This Survival Canteen Kit is one of the safest, most convenient, low-cost alternatives to boiling, purification drops and bottled water. Simply fill from any tap, stream, river or lake, even in third world countries, (after you remove the included survival items) and enjoy safe clean drinking water straight away. Using the advanced technology of Seychelle®, the NDūR® Advanced Filter removes up to 99.9% of micro-organisms, chemicals, heavy metals, and viruses and bacteria including E-Coli found in water sources.The 46oz Survival Canteen filters up to 100 gallons of water or more, depending on the quality of the source water. It includes: The Canteen, Advanced Filter, Carrying Pouch, Fire Steel & Striker, Utility Flame, Emergency Survival Blanket, Emergency Signal Mirror, Safety Whistle, Flexible Wire Saw, Mini Compass w/Thermometer, Spork and Waterproof Survival Instructions. Available with an Olive Carrying Pouch (Pictured) Item # 52065 or with an Orange Carrying Pouch Item # 52067.
Phone: (305) 436-7984 – Buy at: www.ProforceEquipment.com
---
The NEW Kelly Kettle Hobo Stove
Cook fast only using sticks and twigs. Great backpacking stove, or use it with the whole Kelly Kettle System. The Kelly family in Ireland pioneered the development of the Kelly Kettle and now, for over 100 years, the unique Kelly kettle has made boiling water in the outdoors quick and easy, even in extreme weather conditions. Any natural fuel can be used to brn and create the fire, which will quickly bring the water in the kettle to a roiling boil. Since only natural fuel is used, you don't have to worry about carrying gas or batteries or other types of fuel with you. Safe and easy to use, the Kelly Kettle will be one of your most used and valued pieces of camping gear.
Call to Pre-Order: (208) 359-3123 – www.KellyKettleUSA.com
---
POW/MIA Commemorative Decorative Displays
Honor our fallen heroes and for our heroes that are still missing!
Customizeable with WWII, Korea, and Vietnam memorial crosses. Grenade Gear Shift Knobs that attach to a car or pickup truck shifter stick. Comes with instructions and a set of four standard or four metric threaded inserts and jam nuts.  Side & bottom mount styles, including pineappl, baseball and lemon. Grenade replicas from WWII, Korea and Vietnam, painted accurate to the period. AMERICAN MADE!
New products coming soon!
USA Grenade, LLC
Buy at: www.USAGrenade.com – Wholesale Information: 1 (866) 638-4753 – Email: info@usagrenade.com
---
Digital Camo Tarps
These digital camo tarps come in two different styles. "Woodland" Digital Camo and "Desert" Digital Camo. Each style comes in two sizes: 8' x 10' and 12' x 16'. These tarps are made of durable rip-stop polyethylene laminated on both sides. Heavy-duty, rust-resistant grommets every 3 to 4 feet. All corners are double-reinforced with plastic for added strength.  All edges are rope-reinforced. Digital camo has a modern look but still keeps you hidden. Tarps provide a near-unlimited amount of uses, including protecting yourself or fire wood from rain, using as a ground cover or a tablecloth, creating a quick shelter, or even covering up your boat for a season or two.
"Woodland" Digital Camo:  (Item #T-810-17, Dimensions 8' x 10'), (Item #T-1216-17, Dimensions 12' x 16')
"Desert" Digital Camo: (Item #T-810-19, Dimensions 8' x 10'), (Item #T-1216-19, Dimensions 12'x 16')
Toll Free: 1 (800) 421-6131 – www.Stansport.com
---
Heavy Cover US GI Style Titanium Canteen Mess Kit with Standard Tritan Plastic Cap
For over the last one hundred years, the USGI style canteen mess kit has served millions of military service men and women, as well as millions of outdoor enthusiasts, on back country adventures. The Heavy Cover Titanium US GI Style Mess Kit combines a material with the highest strength to weight ratio and a design that continues to stand the test of time. The result is a lightweight, durable integral mess kit. Perfect for those counting ounces on the trail; as well as those with hazardous job occupations which require a personal hydration device on them at all times.
Phone: (218) 576-3008 – www.HeavyCoverInc.com
---
Aquatabs
Aquatabs® are the world's #1 water purification tablets. Used by NATO, American Special Forces, British & Canadian Armies, and many more defense and peace keeping forces around the world. Aquatabs® are also ideal for outdoor enthusiasts, backpackers, adventure travelers and anyone else needing, or wanting, to purify water before drinking. They are effervescent tablets which are effective against giardia cysts, bacteria, and viruses. Aquatabs® treats 10 billion liters of water annually. The active ingredient is manufactured in USA. Each pack includes 30 tablets that treat up to 60 quarts of water. Water is ready to drink 30 minutes after mixing.
EPA Reg. No 71847-4-69470 – Miscellaneous Treatment Chemical 10mg/L MUL
Phone: (305) 436-7984 – Buy at: www.ProforceEquipment.com – MSRP $12.50 per pack of 30 tablets