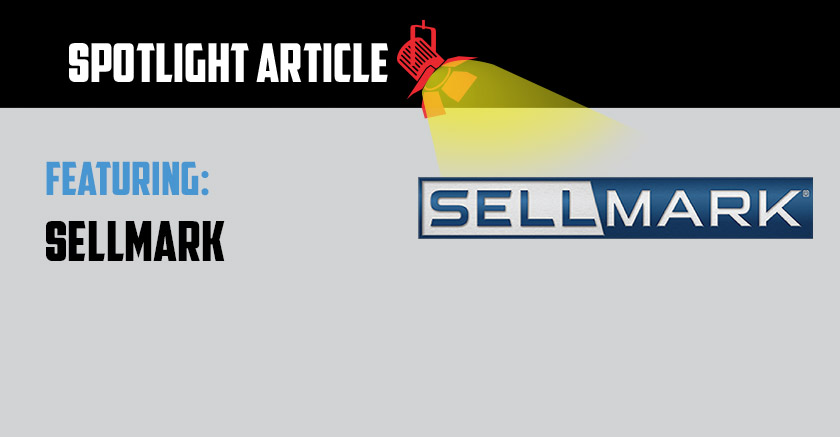 Sellmark Digital Spotlight
Tell us about the history of your company.
Founded in 2000, Sellmark has risen to become an industry leader, developing and offering advanced optics and a wide array of other hunting, shooting and outdoor gear designed to enhance outdoor experiences from our market leading brands including: Sightmark, Pulsar, Firefield and Kopfjäger. From a small garage startup to the large-scale yet family / employee-owned manufacturer that we are recognized as today, we've continued to grow through many high and low industry tides and have navigated through the countless turns of business evolution.
Sightmark, was founded in 2007 and is recognized today as a leading brand of premium performing optics designed to enhance the accuracy of everyday shooters and further hone the performance of hard core enthusiasts. Our Sightmark branded optics, including red dots, reflex sights, laser sights and riflescopes pack performance punch, take serious abuse, feature latest technologies and come with a lifetime warranty. Sightmark has also been an innovator in digital optics including the digital Photon night vision series and state-of-the art full color recording digital riflescope aptly named the Wraith.
Since 2009, Our Firefield brand has been designed to get more people behind a scope and deeper into the shooting sports with a focus on more adrenaline-producing configurations and action-oriented designs. Our Firefield branded product line boasts an expanded and impressive array of AR-platform shooting accessories and optics.
Also in 2009, Sellmark launched the Pulsar brand in North America with the single purpose of creating the most advanced night vision systems for hunters in the world and with the vision of being the undisputed number-one in the industry. Today, Pulsar is the global leader in thermal imaging and night vision for hunters and did it by pushing the limits of sensor technology, advanced optical designs and sophisticated programming.
Soon after Firefield and Pulsar, Sellmark launched 12 Survivors in 2012, after two full years of product development. 12 Survivors' core product focuses are rooted in survivalist and prepper gear; however, the brand also has created quite a buzz among backpackers, day hikers, campers, anglers, hunters and all other manner of outdoor enthusiasts. True our commitment to enhancing experiences, 12 Survivors products are well suited for multiple outdoor activities.
In 2019, we acquired the Kopfjäger brand. Kopfjäger produces industry-leading tripod-mounted gun rest systems, including Reaper Grip and Reaper Rail systems and the Ambush Arm. Kopfjäger rests are the highest quality, most versatile systems on the market today. Designed by two Dallas SWAT officers, our rests are lightweight, ultra-reliable and provide rock-solid stability with ultra-smooth pan and tilt adjustability while also eliminating fatigue for long holds and enhancing high-stakes precision accuracy. From those days in the garage, we have now grown to service over 5,000 dealers on six continents and in 2018 founded Sellmark OOD, headquartered in Sofia, Bulgaria to better service our international dealers. Most recently, in 2020, we purchased BulletSafe, a small, turnkey body armor brand with BIG potential and a bulletproof business plan.
What are your top sellers?
By brand, our top sellers are:
12 Survivors – First-Aid kits, water purifiers, fire starters, knife kits, tents and sleeping bags
Sightmark – in-chamber boresights, Ultra-Shot reflex sights, Wraith digital riflescopes, Citadel riflescopes and LoPro Laser and Light pogr
Pulsar – Thermion thermal riflescopes, Trail 2 LRF thermal riflescopes, Helion 2 thermal monoculars Axion thermal monoculars and both Digisight Ultra LRF and Digex digital night vision riflescopes
Firefield – Barrage riflescopes, Impact reflex sights, Stronghold bipods
BulletSafe – Level IIIA Bulletproof Vest – In a sea of expensive body armor, BulletSafe delivers premium protection for less than $300.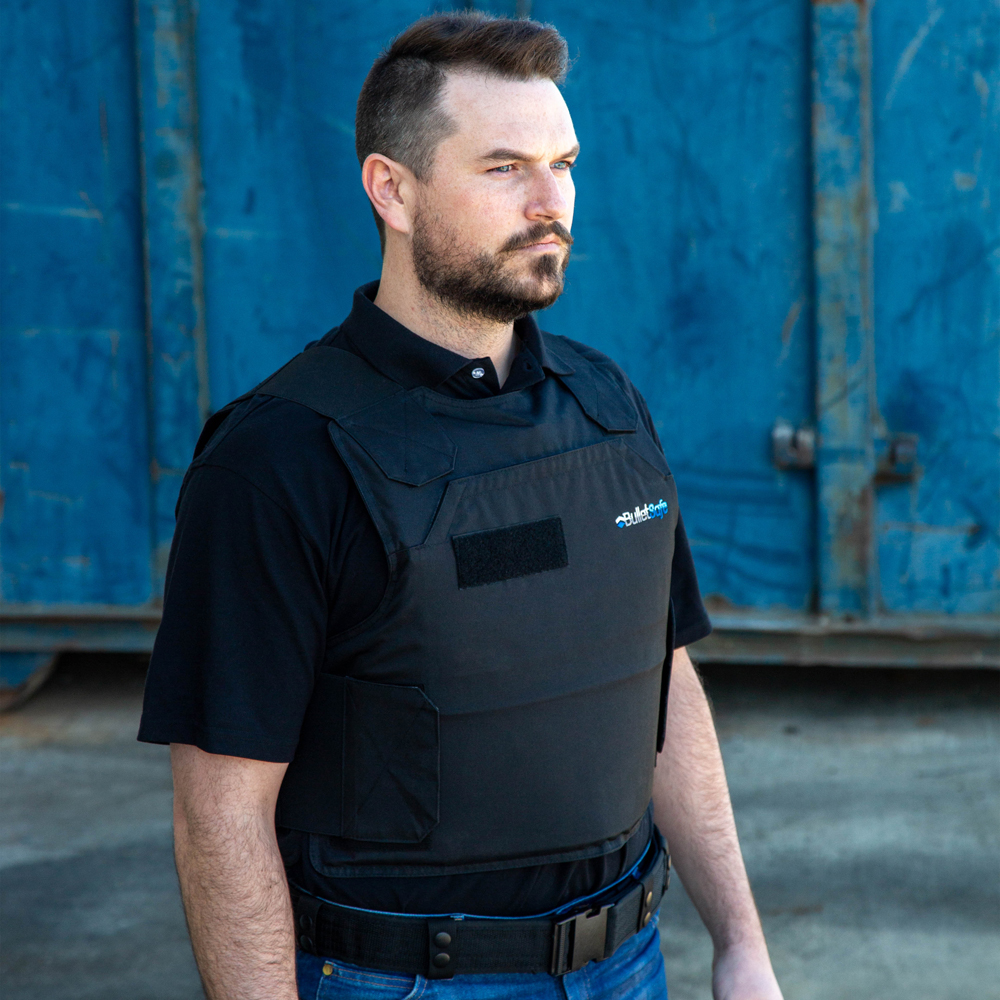 Are there any new or unique products coming up?
You can count on us to continue internalizing customer feedback and continue pushing the product development envelope. We continue to grow our brands and our footprints. Sellmark OOD, headquartered in Sofia, Bulgaria, doubled its footprint in 2020 and significantly grew international exposure to our 12 Survivors branded product offerings of prepper, survivalist, hiking and camping gear, from tents, knives and fire starters to solar chargers, packs and water purifiers.
We also acquired BulletSafe here in the U.S. and we recently broke ground at our Texas headquarters to increase our footprint here at home. The expansion includes more on-site manufacturing capabilities, warehouse space and employee wellness assets. These are the results of innovation and a united effort to grow brands that sell. We continue with that same focus. So, yes, 2021 is another exciting year of product development for us with a number of great products across several brands on the horizon, but we can't talk about them quite yet.
Why do dealers choose your products over your competitors?
Our mission is simply to be the number one developer of brands and products for the outdoor lifestyle markets. Our quest to achieve exactly that has led to building and acquiring great brands, diversifying our product offerings, from the survivalist and prepper gear I mentioned, to body armor, industry-leading thermal and night vision products, as well as a wide array of premium daytime optics and shooting accessories. Of course, we also are hyper-focused on delivering these products at price points hardworking enthusiasts appreciate and, perhaps more importantly, providing world-class customer service. I think our unique and earnest focus on customers, reliability, product performance and affordability through all levels of shooting and outdoor experiences, results in being chosen by dealers above industry competitors.
What types of stores carry your products and who is the end consumer?
Our dealers come from two very different areas of commerce, online and brick-and-mortar. Obviously, some dealers are present in both capacities. Like lead times and our product offerings, the retailers who carry our products are just as varied. Retailers carrying Sightmark optics may, or may not, be the same dealers carrying our 12 Survivors water purifiers, tents, survival products or first-aid kits. Brick-and-mortar hunting retailers may not carry our BulletSafe bulletproof vests. That said, our lion's share of retailers offer products for outdoor adventure and sustainability—survival, prepper, shooting, hunting and other outdoor activities, as well as security and, honestly, any combination of all-of-the-above.
What challenges have you seen recently in your industry and what are you doing to overcome them?
Obviously, 2020 brought us a pandemic and other culture issues that have resulted in a significant uptick in prepping, protection and firearm purchases. Like many in the outdoor industry, we have experienced Covid.
What advice do you have for independent retailers facing the same challenges?
The only constant is change. We believe that. We also believe in our customers and make it our first priority to listen to and support them. What does this mean? It means a critical component of our product development is feedback. All of our products, and product enhancements, include customer feedback. This is due, in part, to our constant drive to enhance the outdoor experiences of our customers, as well as our mission to be the number one producer of outdoor products.
What is your order process and turnaround time for dealers?
Lead times are as varied as our products. Generally, in stock items are turned around just a couple days after order placement; however, we are dealing with more complicated factors at the moment that have created massive spikes and firearm sales, thus exponentially more demand for optics and accessories. Logistics also have been more complicated during the pandemic here in the U.S. as well as overseas on the five additional continents we serve.
Do you have any minimum order requirements, or requirements when choosing a dealer?
We love building strategic partnerships and our products are now available on six continents, throughout thousands of dealers. We would love to continue growing our Sellmark family. Those interested in partnering with us are definitely encouraged to reach out to us at sales@sellmark.net or via phone at 817-225-0310.
Anything else you would like to add?
We're growing here in Texas, too! Sellmark recently broke ground on a 40,000 sq.-ft. expansion. The added space is scheduled to house additional manufacturing capacity, office space, employee wellness center, cafeteria and gym as well as meeting and training spaces. Additionally, while BulletSafe was a recent acquisition, Sellmark Corporation continues to watch for other brands with exciting products designed to enhance outdoor adventures.