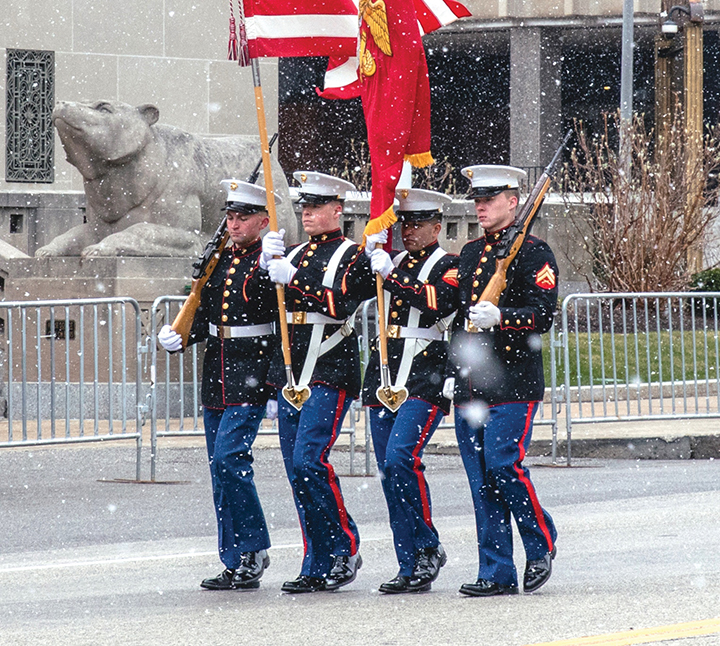 Why You Should Sponsor a ROTC Program
By Suzanne McKoy
In this time of political uncertainty, protests and disagreement, having a strong and solid community is a goal that everyone should be shooting for. Some may say they don't have time to volunteer, or that they don't know what to do to help their community. In the interest of building community rapport and promoting safe lifestyles for youth, school and after school programs are a wonderful way to benefit your community.
Business owners have several opportunities to help with school sports teams, youth programs and other organizations through booster programs and sponsoring. One group that is often overlooked is the ROTC program. The ROTC is a college-level program, but there are also JROTC programs in high schools across the country. The   young adults in these programs are training to become officers in the military. While ROTC programs are mainly sponsored by the various branches of the military, there are several ways by which local businesses can show their support and help these young people succeed and meet their life goals.
ROTC and especially JROTC programs do hold fundraisers and actively seek sponsorships for their training and educational programs. Not only do the teams participate in parades, competitions and other skill-and-team-building activities, they also require equipment, supplies and transportation. Sponsoring your local ROTC programs allows you to be a supportive ally for hardworking young people who have long-term goals to be productive and protective members of the community, state and country.
How ROTC benefits students
Just like any other student group, the ROTC and JROTC students learn about teamwork and discipline. They also learn to be contributing members of the community. It is common for ROTC members to collect food, toys and clothing for the needy, participate in mentoring programs for younger children and clean up public parks and playgrounds. The ROTC team also motivates members to take advanced courses, participate in athletic and educational competitions and earn awards for their performance.
ROTC students work extremely hard to excel in every aspect of their school and team careers. Upon graduation as a JROTC student, team members are eligible to join ROTC when they enroll in college. Scholarships for ROTC students and entry into the military when their education is finished are huge benefits for students who otherwise wouldn't be able to afford college. ROTC students who don't go on to join the military are highly sought after as employees in various industries because employers know that they are dedicated, disciplined and hard-working. The skills that these students learn through their years in ROTC will stay with them throughout their working lives and they, in turn, will be a benefit to their communities.
Benefits of sponsoring for your business
Local businesses are often listed in documentation and informative pamphlets about ROTC with contact information included. This helps you show the community that your company supports the youth, and many of your neighbors will become loyal customers due to your participation. Parades and competitions allow the team to display "branding" types of logos on some of their equipment that will promote your business.
Many times, businesses that offer sponsorship allowing the team to use their property for car washes or other fundraising events see much more traffic and may even get a good cleanup of the property by the team. The main thing about sponsoring your local ROTC team is that you are going to be known as a business that believes in the youth in your community. Also, because the ROTC does a lot of community service, your business will be associated with a program that gives back to the community. As a business owner, if you are in need of part-time workers, the ROTC team will have many eligible members who would be happy to work with you.
How can you sponsor an ROTC team?
Contact your local high school or college to find out how to reach out to the ROTC director. Whether you wish to provide a space to hold fundraisers, or donate cash or physical supplies, the director will work out the details with you.
The best thing about being a sponsor is that you get to visit the team and watch these students learn the skills that are going to follow them throughout their lives. There are many disciplines and areas of interest for students in ROTC. What this means for you is that whether you own a surplus or outdoors store, there are many opportunities for a mutually beneficial relationship with your local ROTC programs.  
Suzanne McKoy is a wife and mother residing in rural Virginia where she writes and is her husband's full time caregiver and living kidney donor.