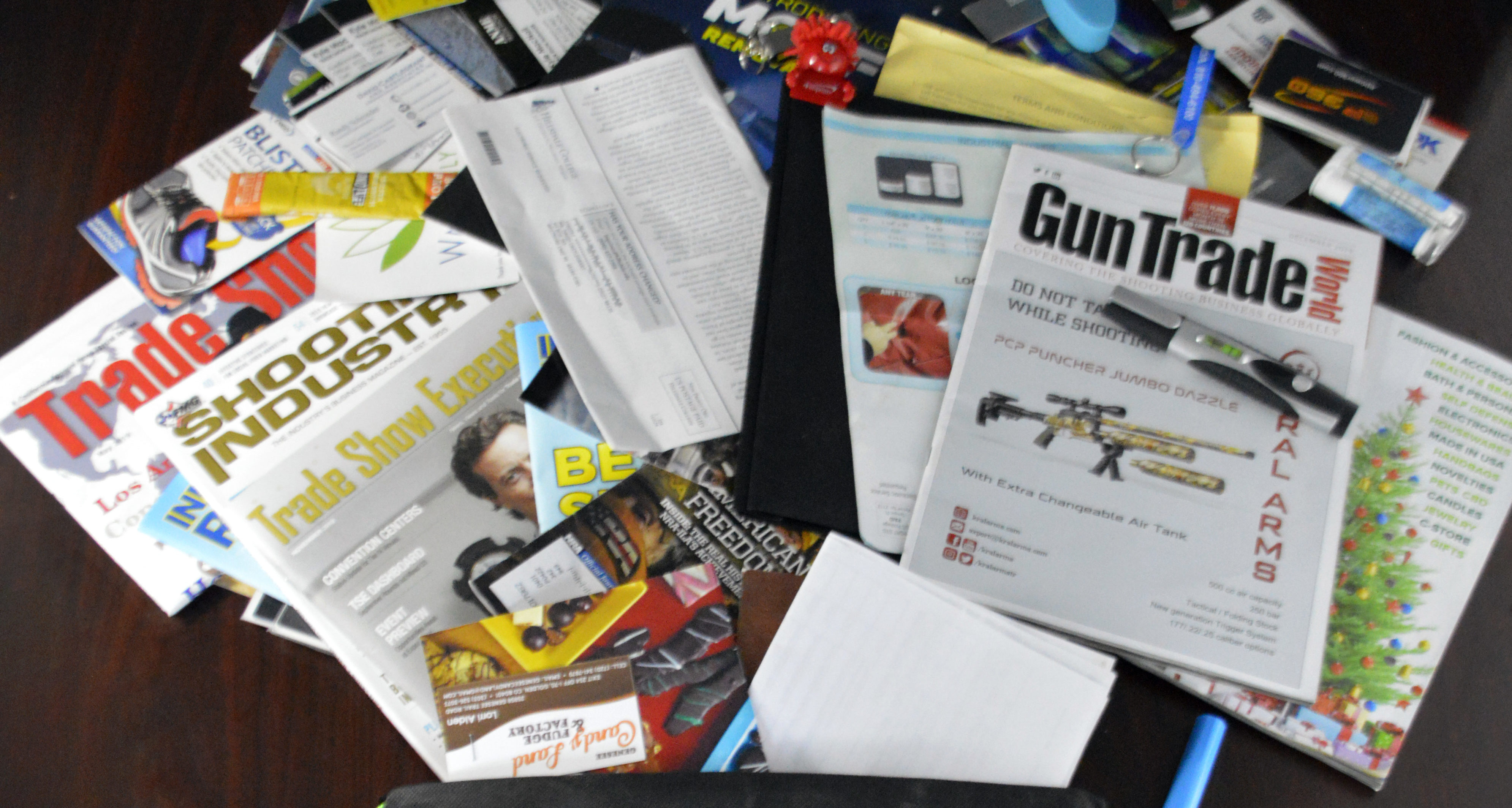 Surplus After The Show
By Diane Crosby
Conventions and trade shows are wonderful places to network, see the latest products and just get out of town! Once back at home, though, you are often confronted with a barrage of problems, piles of mail, and a long list of catch-up chores to do. Bags full of show material are often tossed into a corner to collect spider webs and dust. Next year, you vow to do better, but you repeat the process, and another bag is thrown to the stack.
What can you do to follow up on everything you have seen and heard at shows? Actually, if you have a plan in place, you can make very good use of your new-found information.
It begins even before you go to the show, so let's start there. Prior to travel, remember to take along inventories for the vendors you expect to see. (Consult a preview guide or website if this show is a new one for you.) When you take inventories, you will be less likely to buy things you already have. With an inventory in hand, you can also make better decisions on which items are selling well in your store and which are not.
Each day, you will likely collect volumes of brochures, catalogs and samples. Not everything you gather is worth keeping. Sometimes the only way you can get away from a vendor is to take his or her catalog, even if it is not suited for your store! In the motel each night, spend just a little time sorting through your day's haul. Toss anything you do not really need or want. Yes, put it right there in the motel trash or recycling bin. If you have plenty of free time, look through catalogs and mark pages. Make notes while the information is fresh in your mind.
If you are flying, it helps to lighten your load as much as possible. You can also ask vendors to send catalogs later or utilize the show's shipping service. If you expect to find a lot of items to carry back on the airplane, take an extra bag nested inside the suitcase as you fly out. Mix clothes and literature (which can be heavy) in both bags when flying home. As long as you don't go over the per-bag weight limit, this may be cheaper than shipping a box. You can also fly on an airline that doesn't charge for extra bags. Problem solved!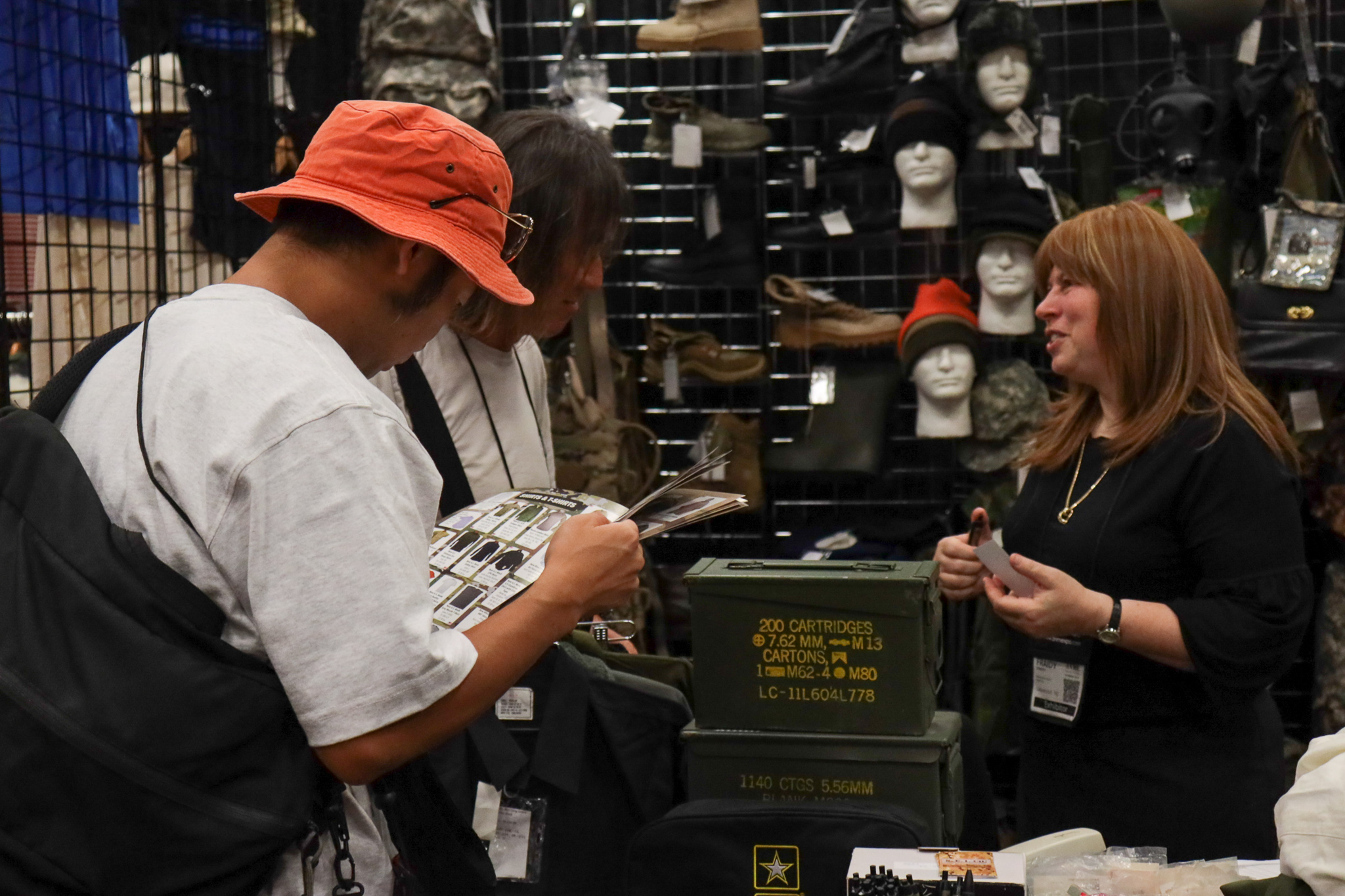 If you have time when you get to your home, sort everything once more as you unpack, making piles of receipts, catalogs and actual orders. If not, you need to do it within a day or two of arriving back at work.
Of course, the minute you walk in the door at your store, you will be bombarded with various situations to handle that arose while you were gone. Your email will be voluminous, the mail will be piled precariously high, and your day will fly by. By day two, at least, take an hour or so to handle the material you collected while at the show.
Put new catalogs for old vendors in one pile for filing. Store your receipts wherever you normally do. Stack information for potential vendors in another pile. Make a folder on your desk for the orders you actually placed at the show, along with materials that go with those orders.
The information for potential products is a pile that can be tackled a little each day. Look through the catalog, get opinions from employees, visit a website and possibly create an order. Handle these new ideas slowly, but regularly. Toss anything you decide against.
Some of what you have ordered may actually beat you to the store. Here's to efficient vendors! Most will trickle in over the next week or two. We have a system at our store in which the receiving person checks the packing slip and makes sure all new items are present. I pull the order from the folder on my desk. Then either she or I create the new vendor and items in the computer along with a purchase order. (There's no need to do this ahead of time, as some items may never arrive.) Finally, we decide on prices and how to display the new offerings.
What about those orders that are AWOL? It depends on the show, but my estimate is that twenty-five to forty percent of the items we order at shows do not arrive as expected. After about three weeks, pull out those orders still lingering in the folder. Call or email each vendor to see what is happening. Sometimes, a credit card number has been lost. Occasionally, the whole order was misplaced. There can be a delay in the warehouse. Make contact, and find out! Once you follow up, the likelihood of receiving the new items multiplies exponentially. You may actually have to follow-up again with some less-organized vendors.
Not everything you gain from a convention or show is product related. Often, we have learned sales or business strategies from attending educational sessions. These ideas can be tested and handled one-by-one in the same way you handle catalogs for new products. Have a special pile, and work your way through it, one idea at a time.
Yes, it is fun to get away, especially when a work-related trip takes you to an entertaining location. Some of our favorites show venues are Las Vegas, Atlantic City and Gatlinburg. What you do before and during the show is important. What you do after the show, though, is even more critical. Learn at the show; then follow up!