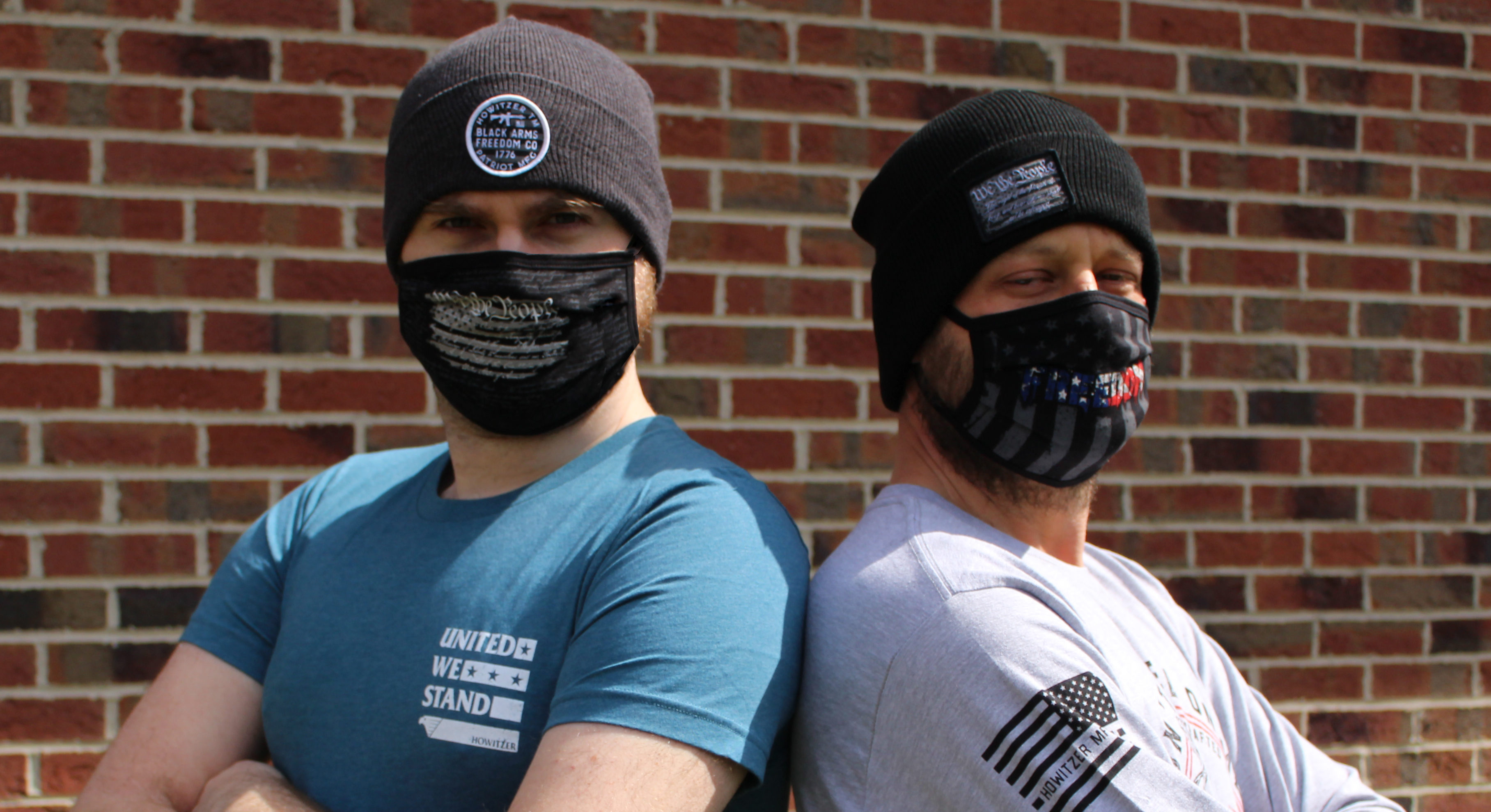 Howitzer Clothing Product Review
Kyle MacNall
Howitzer Clothing is one of the fastest growing companies to break out in patriotic apparel. Their company was started with a mission to "give back and support true American heroes." Because of this, they donate 5% of their proceeds to charities that support active military, veterans, police officers, firefighters and first responders. They produce a wide range of apparel products for men and women including T-shirts, tanks, hooded sweatshirts, caps, beanies, pants and accessories. Their brand has exploded onto the social media and online markets over the last year. Their unique graphic designs and patriotic message were also a big hit at the ANME Summer 2020 Trade Show.
After the show, the folks at Howitzer sent us a box full of swag that I just had to review. Included in the box were T-Shirts, hoodies, beanies, face masks, bandanas and patches, all with Howitzer's innovative designs and patriotic messages. On all of their gear, there is a silver Thin Green Line flag sticker showing military support with the message that 5% of all proceeds from this product "will go to benefit the heroes that sacrifice for us."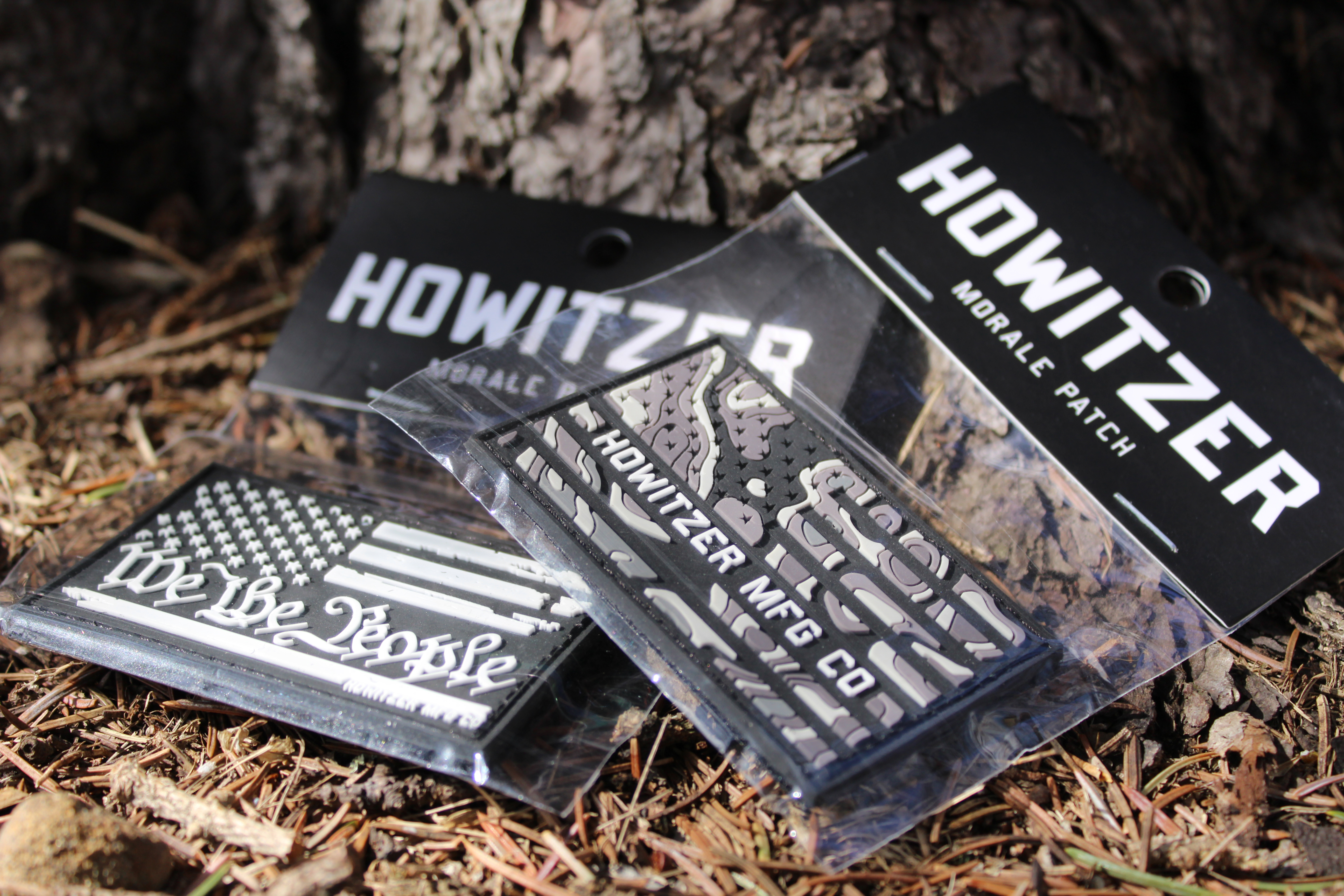 One thing I really like is that both the Ts and the hooded sweat sweatshirts are tagless. I don't know how many shirts that I have put a hole in after ripping off a tag that was irritating the back of my neck. Instead, Howitzer prints this necessary information directly onto the inside back of the shirt. They provided us with two hooded sweatshirts: one that zips up and one that is a pullover. The pullover is a lighter hoodie with Howitzer's twist on the "Don't Tread on Me" theme, while the zip-up is a little heavier duty for those brisker days. The zipper is a quality metal YKK zipper. Both sweatshirts have metal rings or eyes where the draw string enters the shirt. This protects the shirt from damage over time from draw string wear and tear. The retail price tag on the two-tone pull over is $54.95; the zip-up is $49.95.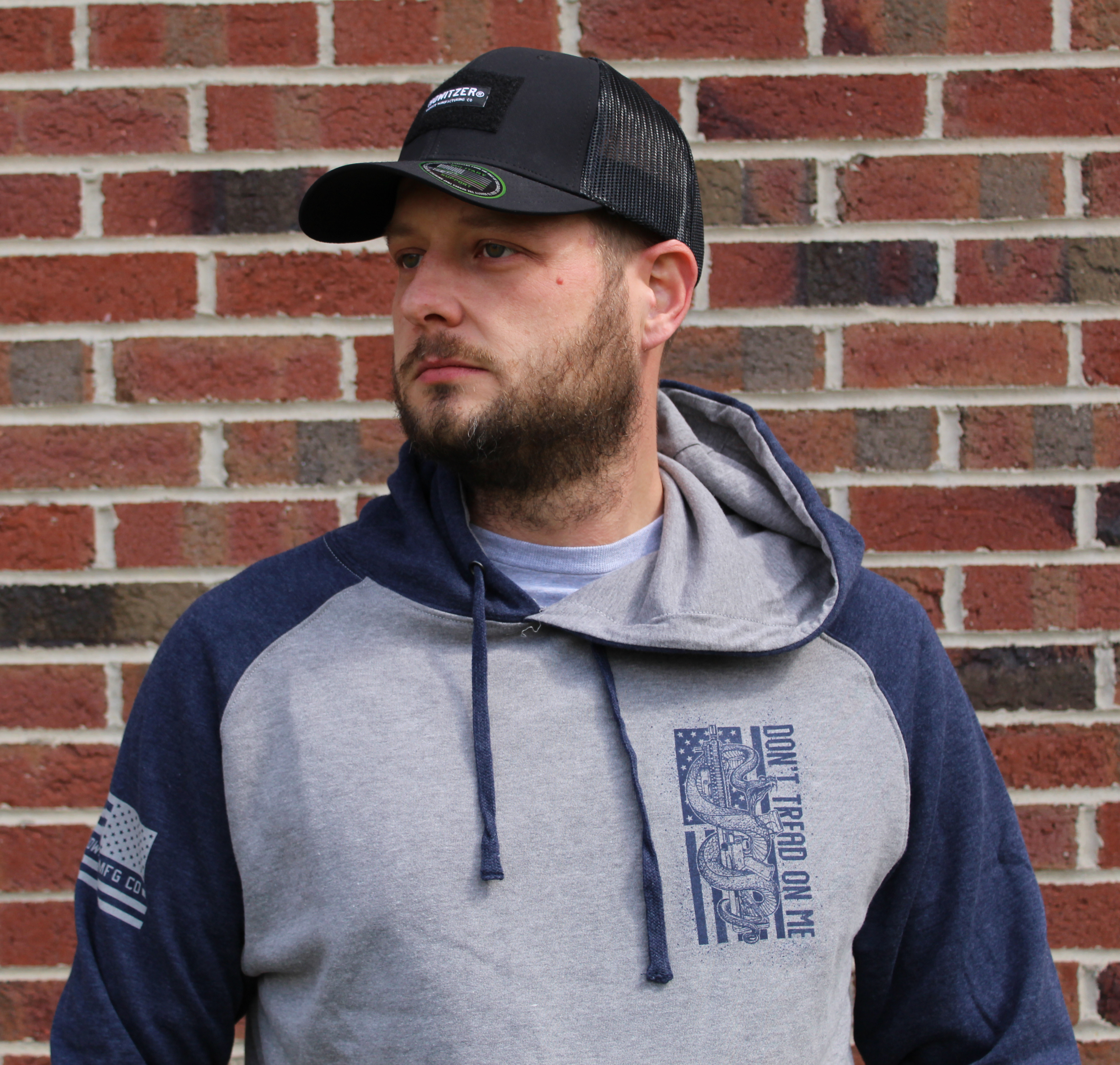 They sent both long and short sleeve Ts in various colors including black, red, blue, navy blue, teal, grey, charcoal and, of course, olive drab. Each has a different graphic design or phrase. All of the shirts are a majority cotton with different polyester blend ratios depending on the style.
Next Howitzer joined the trend of face masks and coverings. They already had a line of bandanas with their designs. Last year they added a line of cloth face masks with messages like "Freedom" and "We The People" printed on them. These masks are comfortable, easy to put on and take off and do not smother you like some styles, while still offering protection.
Howitzer has a strong retail and social media following that continues to grow. If your customers are not already asking if you have Howitzer Clothing in your store, they will be soon. These are just a few of the many product lines that Howitzer offers.
For more information and a product list, visit their website at www.Howitzer.com. For wholesale pricing and dealer inquiries contact Angie Wilson via email, angie@howitzerclothing.com, and mention that you read this review in ST Magazine.