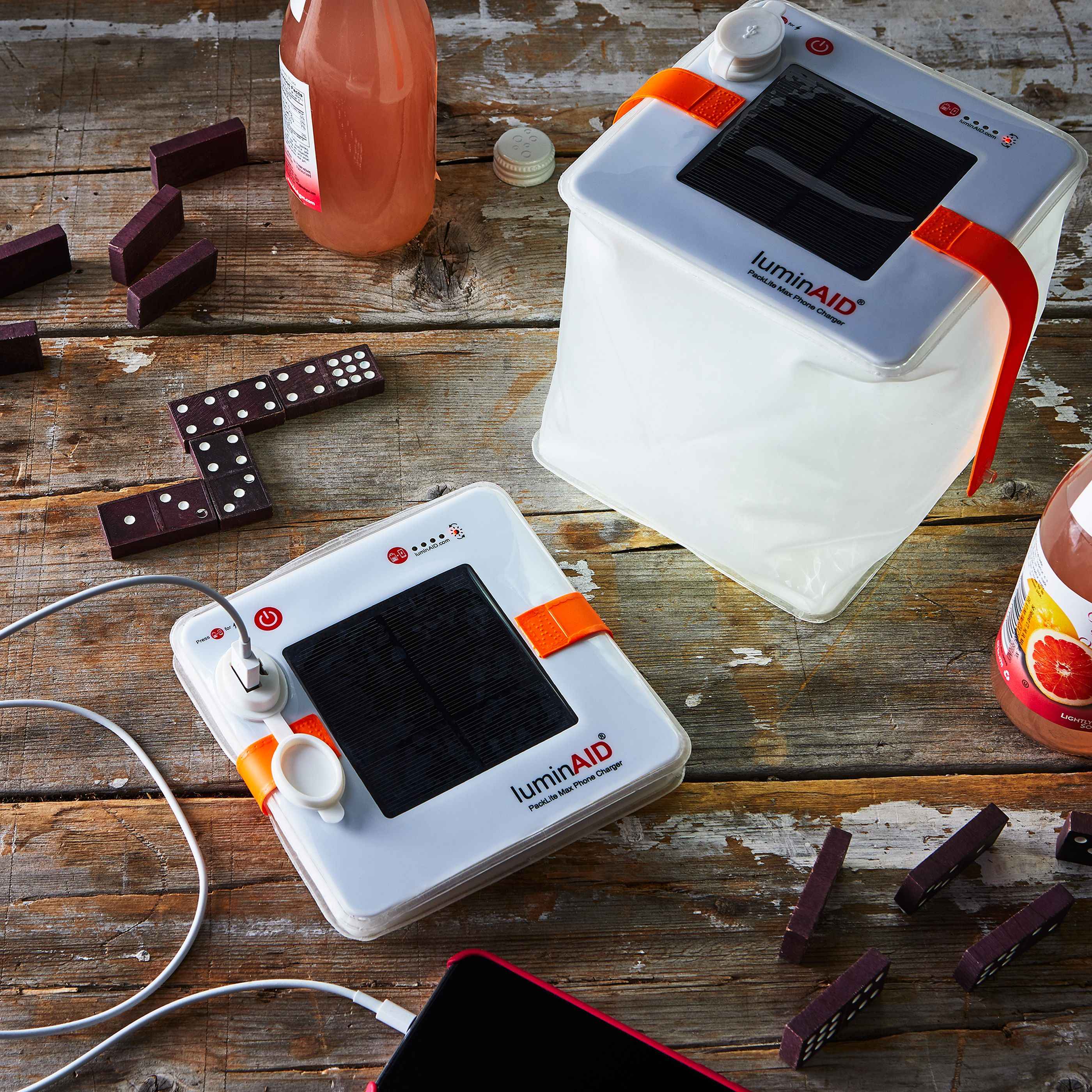 PackLite Max 2-in-1 Phone Charger by luminAID
By Jamie Wright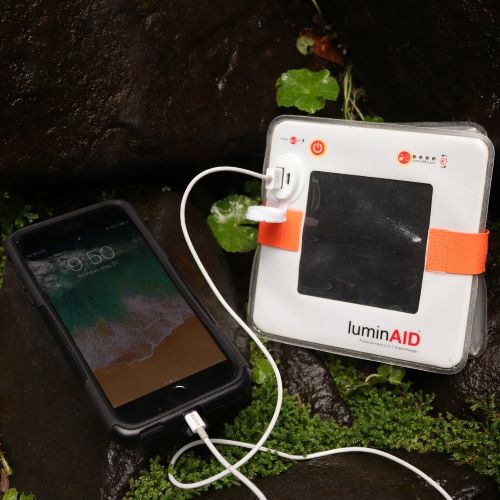 The luminAID PackLite Max is a compact solar lantern with some useful capabilities. First and foremost, the turbo mode boasts 150 lumens that can light up an area of 200 square feet. That's
surprisingly comparable to non-solar powered lanterns. It also has four other modes: high, at 75 lumens; medium, at 18 lumens; low, at 15 lumens; and flashing, that is also at 15 lumens.
The next feature is that it's inflatable, which is why it is so compactable. It takes only about 20 seconds to blow up and just about the same to deflate. Along with its inflatability, it advertises an ingress protection rating of IP67, meaning that it is dust proof and waterproof up to about three feet. Because of this, and the fact that it floats, it would make a great addition to any boater's kit.
Next comes my favorite feature: the charging capabilities. You can charge the PackLite Max two ways: by micro USB or by the sun. Charging by USB is significantly faster at about two hours, while solar can take up to 14 hours, depending on overcast and time of day. Although this may seem like a long time, the lower settings need little power and when you are in a situation without electricity, it can be a true life saver. Its run time on the lowest setting when fully charged is about 42-50 hours while on the highest setting is only about two to six hours. While that may not be a huge window, it should be more than enough for a single use until it can be charged again. Beyond its function as a light, it is also a backup power source. You can charge other electronic devices; this is indispensable when you are in the backcountry.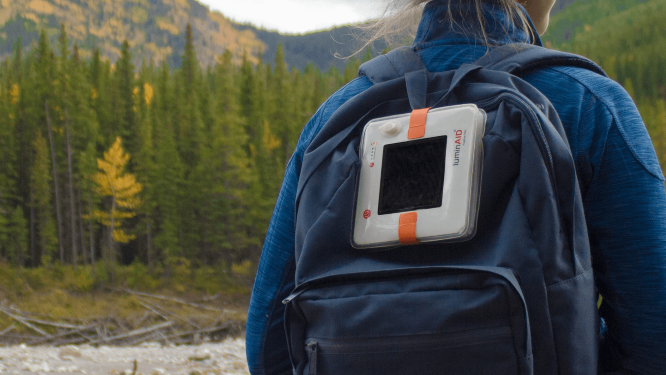 The makeup of the PackLite Max is fairly simple, which also makes this a great product. The lantern only measures 6" x 6" x 6" when inflated and 6" x 6" x 1" when deflated, making it quite easy to store. It only weighs 8.5 ounces, making it great for packing since other lanterns can be quite hefty. The top has the charging port, the battery indicator, the power button that cycles through the different modes, the solar panel and an adjustable strap. The strap makes it easy to hang or hold, but the ridged bottom also makes it easy for it to stand on its own.
On top of the PackLite Max being a great product, luminAID also has great humanitarian programs. The Give Light, Get Light program allows supporters to earmark a lantern to go to the organization of their choice. More than 50,000 solar lights have been sent to families through this program. The subsidy partners work with disaster relief, education, rural development, and women's empowerment to get higher quantities of solar aid.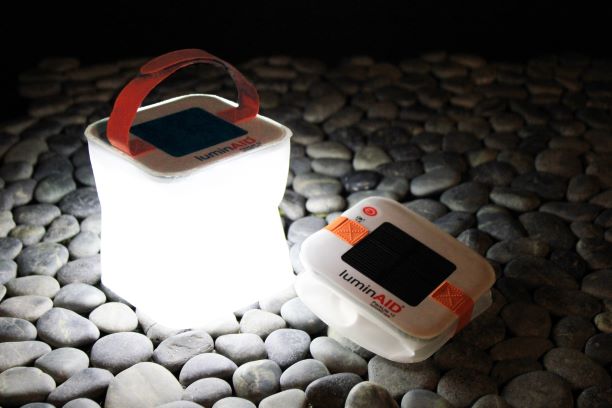 The PackLite Max 2-in-1 Phone Charger would be ideal for any outdoor enthusiast. It's the perfect all-purpose solar device to light up your campsite or family tent or provide backup power to your devices when you need it most. With its practical use and multi-function design, this lantern combines the cost of a light source and a durable solar pad. The PackLite Max retails at $49.99.
luminAID is a U.S.-based company out of Chicago Illinois. For more information, you can visit their website at www.luminaid.com, or email them at questions@luminaid.com.