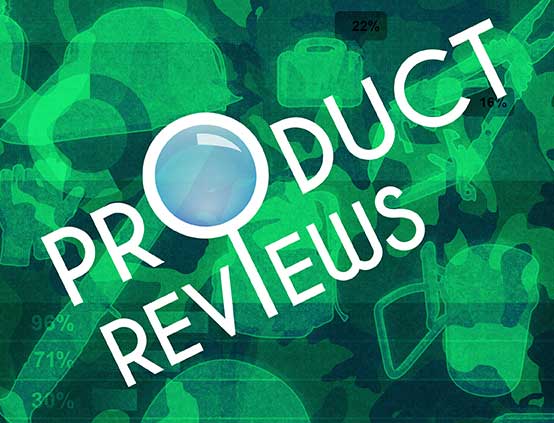 Product Reviews: Power Prop Flying Gliders
By: Kiernan Manion
One of Surplus Today's goals is to provide our readers with ideas and products that could add to their bottom line. Two ST staff members visited Joe's Army Navy in Waterford, MI, to discover products for review. They returned with some really "cool stuff!"
One item they discovered was the Power Prop Flying Glider, a small, foam, gliding airplane replica that can be thrown through the air. Because it is so lightweight, the chances of breaking anything are low. It is definitely a timeless, nostalgic product and very affordable.
Power Prop Flying Gliders could be sold as a toy, collector's item or novelty piece. Surplus and outdoor stores could position them near cash registers or use them as store giveaways. Their appeal to multiple generations increases the target market.
Another idea is to promote these planes for Girl and Boy Scouts' activities. One of ST's staff is a Cub Scout leader. He purchased gliders for an educational and fun activity. The scouts were working on flying, aerodynamics and the four forces involved in flying (thrust, drag, lift, and gravity). After the "lesson," airplanes were passed out to the Scouts for assembly. There was a contest to see who could fly their plane the furthest. Everyone had fun, learned something and the event cost less than $8.00 for 24 planes.
Power Prop Flying Gliders, along with other similar novelty items, pay homage to the rich military history of the military surplus industry. Products like the gliders reflect this history, maintaining the unique niche market of Army Navy stores. Families visiting stores can bond over stories from when and where the real planes were flown. What can be better than having children be entertained and learn at the same time?
Implementing a simple design, each glider is made of foam/polystyrene and is easy to assemble. It is very lightweight. The design allows for easy, economical shipment and takes up little room in your warehouse. Planes measure about 6.5" long with a 7.5" wingspan. Each packet comes with pieces for the body and wings, and a small plastic nose clip for the propeller.
The simplicity of sliding flat foam pieces together, in the shape of an airplane, makes it easy to assemble. The planes have realistic, contoured shapes and colors duplicating real planes from many wars, eras and countries. They also fly well, so customers can spend hours playing with them.
Power Prop Flying Gliders come in a variety of different models and styles, encouraging repeat customers through collecting. These are modeled after authentic World War II airplanes like the P-51 Mustang and Spitfire Mk1. Power Prop Flying Gliders also sell larger planes with more wings and propellers.
Finding merchandise that complements military surplus, outdoor equipment and tactical gear can be a challenge. With the right intuition and creativity, you can appeal to your customers' interests and attract new demographics with items like the Power Prop Flying Glider.