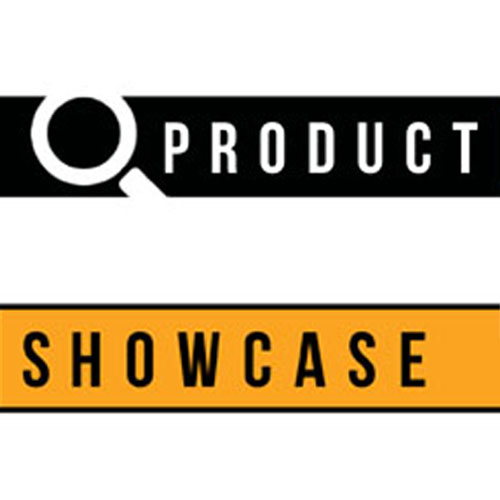 Product Showcase – July 2014
Welcome to the  Surplus Today Product Showcase for July 2014! This section includes unique featured spaces in the Product Reviews section of the magazine devoted to individual products offered by our advertisers.
This is an excellent way to view select products within the military surplus industry, and as retailers of outdoor and survival equipment, gear, and other related products, our goal is to give you a direct line to marketable, useful options for your stores' inventories. We are always open to suggestions of specific products and markets that you would like to see featured, so please let us know!
Space is limited, and this offer is available for full-page advertisers only on a first-come, first-serve basis. If you are interested in displaying a product or two in the next issue of Surplus Today, please contact us at editor@surplustodayonline.com or give us a call at (800) 880-2485.
Thank you for advertising with and reading Surplus Today, and we hope to include more of your fine products in upcoming publications!
---
The Fox Outdoor™ Cobra Gold Reconnaissance Pack 
Newly Field Tested & Approved Gear!
Fox Outdoor Products™ is pleased to announce that more gear is being field tested & approved. Now with one of the largest selections of NTOA approvals, we have added the Cobra Gold Reconnaissance Pack to the list!  This 3 compartment, feature enhanced pack, was built to handle any mission and is now available in red! So if you want to carry a pack that's reliable in the field, carry the pack the professionals recommend! Sized at 18 ½" x 11" x 9" and weighs 2.8 lbs. Available in Olive Drab, Black, Digital Woodland, Red, Terrain Digital, Coyote, and Multicam® colors. Check out more on this item at www.foxoutdoor.com.
Toll Free: (800) 523-4332 – Email: info@foxoutdoor.com
---
Military Rings Styles 21 & 22 – Marine Corps, Air Force, Navy and Army
Officially licensed product of the Air Force, Army and Marine Corps.
The style 21 and 22 military rings are beautifully crafted with either a cast bronze or silver antique finish top.  The insignias are boldly shown on the cast tops for each military branch. All rings are available in whole sizes 7 through 15. Since 1985, Son Sales has been providing high quality jewelry made in the USA for all branches of the military service and the Professional Services and Fraternal organizations.
Son Sales, Inc. 
Toll Free: 1 (800) 235-7064 | Visit: www.sonsales.com | Email: sales@sonsales.com
---
Autumn Sun Foods™   Food | Fire | Filter | First Aid Emergency Kit
This emergency kit has it all! Not only does it come equipped with enough food for two people to last three days, it has essential emergency supplies as well. Included is long-term, sustainable food with up to a twenty-year shelf life. All food is made and processed in the USA. Food is high calorie/high protein and is made without hydrogenated oil. Food included: (1) Maple Brown Sugar Oatmeal, (2) Creamy Potato Soup Mix, (1) Cheesy Broccoli Soup With Rice, (2) Hearty Vegetable Blend. Essential emergency prep items like a first aid kit, waterproof matches and a portable stove round out this kit. Included: (1) Fold-Up Back Packer Stove, (2) Knife/Fork/Spoon Set, (2) Boxes of Waterproof Matches, (1) First Aid Kit, (1) Filtration Bottle, (1) 2.5 Quart Aluminum Cook Pot with Lid, (1) Plastic Cup. Item #4-20295-2.
Toll Free: 1 (800) 421-6131 – www.Stansport.com
---
Qualification Targets Steel Targets and Steel Target Stands
Qualification Targets Inc.: As the leading supplier of Paper Qualification and Training Targets, Qualification Targets Inc. is pleased to announce our new line of CMP STEEL Targets and our line of Adjustable Steel Target Stands. The STEEL Target Stands (ST-2, ST-3 and ST-4) are designed for easy transport, adjust quickly and easily for various sized Targets, and are made to be used with a wide variety of wood uprights. The CMP STEEL targets are made from AR500 Armor Plate Steel 3/8" Thick. Please see our website, www.targets.net for our entire Target line and Stand options.
Phone: (866) 498-8228  –  Fax: (715) 796-5201  –  Email: sales@targets.net
---
Hayes Camping Tray, with Cup & Lid Accessories
The Camping Tray & Accessories can be utilized for both Indoor and Outdoor activities. The 100% Made in the U.S.A. tray & cups are produced from an impact resistant, light weight, FDA grade, of High Density Polyethylene. Colors are FDA approved pigments Military O.D. Green, Coyote, & Black. All items are both hand and machine washable.Trays & cups are stackable, and can be easily transported in back pack carriers and/or luggage for quick accessibility. Tray dimensions: 14 3/4" x 8 ¾" wide, overall thickness of 7/8". Weight of Tray: (11) oz., Tray Sets (13) oz.
Trays can be ordered in: (25) individual trays / case; Trays with cup & bowl, and camp cup & lid @ (25) sets per case; The tray can be supplied in various combinations of tray / cup & bowl / or a unique camper cup & lid.
Hayes Tooling & Plastics, Inc.
Phone: (913) 782-0046 – Fax: (913) 782-0363
Email: office@hayestoolingandplastics.net – Buy at: www.HayesToolingandPlastics.net
---
POW/MIA/KIA Commemorative Grenade Displays, Grenade Gear Shift Knobs
To honor America's fallen heroes, for America's heroes that are still missing!
Customized POW/MIA grenade replicas with a WWII, Korea, or a Vietnam Memorial Cross. POW/MIA & KIA – Killed in Action sales contribute to Veterans & Gold Star Families. Grenade gear shift knobs come with instructions and a set of four standard or four metric threaded inserts and jam nuts. Side and bottom mount styles, pineapple, baseball and lemon. Grenade replicas from WWII, Korea and Vietnam, painted accurate to the period. We Drop-Ship. AMERICAN HANDCRAFTED! WOUNDED WARRIOR products coming soon.
New products coming soon!
USA Grenade, LLC
Buy at: www.USAGrenade.com – Wholesale Information & Sales: 1-866-638-4753 – Email: info@usagrenade.com
---
Stansport – Your Gold Panning Headquarters!
Look to us for all your gold panning needs! The folding sluice stand, Item #588, stabilizes and supports the sluice box and also folds for easy transport. Angled front legs easily adjust to any terrain. Zinc-plated steel prevents rust. Two side locks hold sluice box firmly. Use with Stansport™ #581 or #582. The self-locking, backpacker sluice box, Item #583, is great for portable use! Use the gold pan, Item #607, sifter pan, Item #605-6404, or rock pick, Item #324, for all of your gold discovery needs! Made for your convenience, the Deluxe Kit includes: a plastic 3/8" mesh classifier, 2 gold vials, precision tweezers with magnifier, hand trowel, resource book, snuffer bottle, 10.5" and 14" gold pan. A large number of our gold discovery products are made in the USA!
Item # 324 Rock Pick
Item # 583 Backpacking Self-Locking Sluice Box
Item # 588 Folding Sluice Stand
Item # 602 Yukon Deluxe Gold Prospecting Kit
Item # 605-6404 Sifter Pan
Item # 607 Gold Pan
Toll Free: 1 (800) 421-6131 – www.Stansport.com