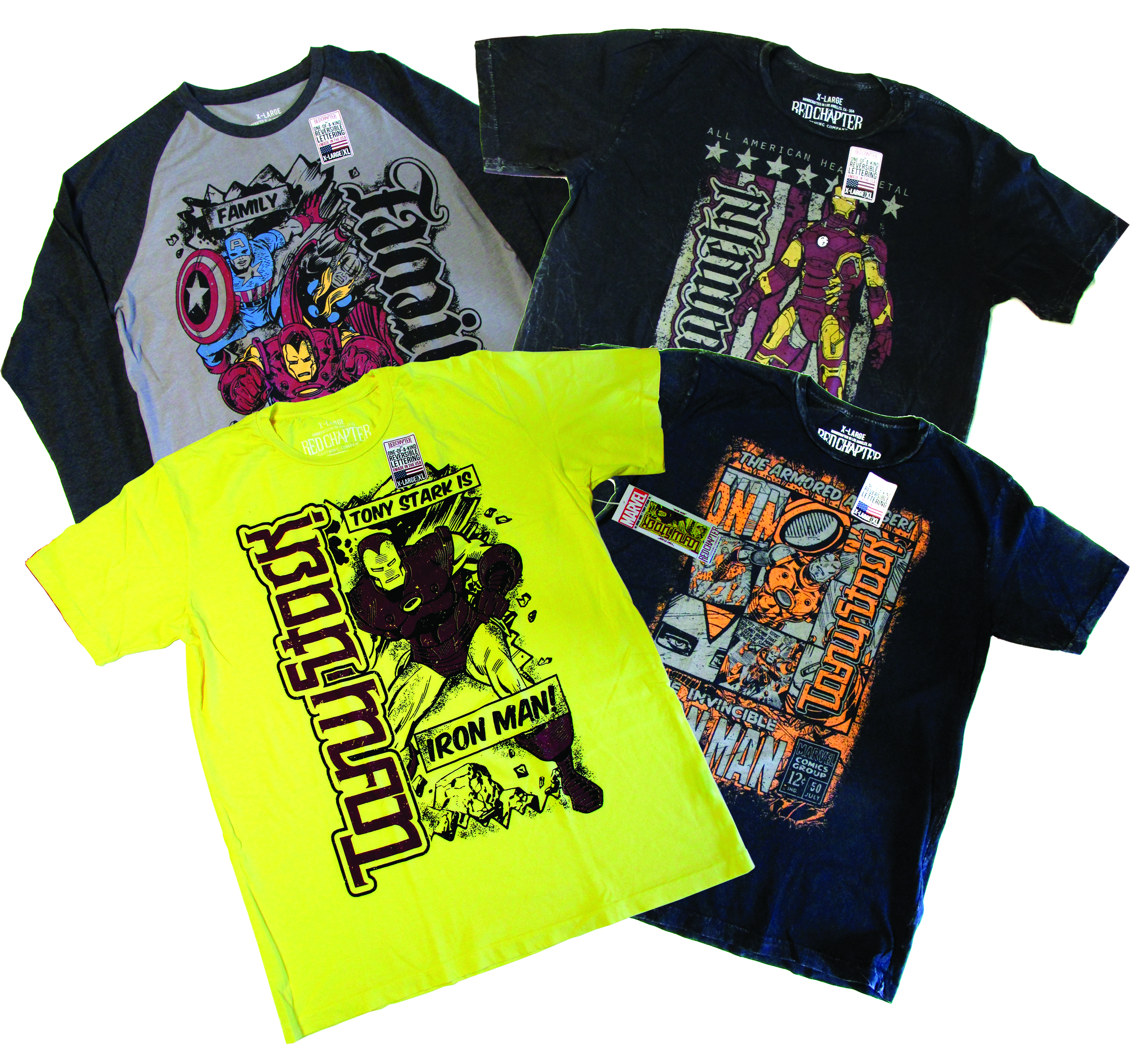 Red Chapter T-shirts
by Randy Schroeder
Do you like comic books? Are you a fan of "The Avengers," "Captain America," "Iron Man," or "Spider-Man"? I am! This is why I was so excited to receive a sample of Marvel t-shirts for a product review from Red Chapter Clothing. Packaged and sent from California to our office here in Michigan practically overnight, I was genuinely surprised with how fast everything shipped. The t-shirts were neat and very well packaged.

Let's talk about the quality. With this being a licensed product, everything was A+ from the design, color, and quality. You know what I'm talking about – sometimes you get a shirt that looks great but is too light and flimsy. That's not the case with Red Chapter Clothing. Their shirts were not only designed in the USA, but all the shirts received were 100% cotton, adding to the great quality.

Each shirt they offer has a very unique print design that has two meanings, depending on how you look at the shirt, like an optical illusion. This is what truly sets Red Chapter apart from other designs out there. The Iron Man Shirt, when flipped one way, the text was: "Iron Man" when flipped the other way the same text appeared to say; "Tony Stark," which is Iron Man's alter ego.
Red Chapter doesn't just offer Marvel Comic t-shirts. They have a full line of licensed military, Marines, Navy, Coast Guard, and veteran style short sleeve and long sleeve tees for men, women, and children. These shirts all have the optical illusion feature which truly makes them stand out. I noticed one of their Coast Guard shirts when you had the text facing one way it said; "United States" and when it was flipped it appeared to say "Coast Guard." All of these shirts are available in small, medium, large, extra-large, and extra-extra-large. They are honored to have earned the military license because many of Red Chapter's staff, friends and family have served in the U.S. military.

Red Chapter Clothing also offers hats and necklaces. The hats have the ambigram lettering design.The staff at Red Chapter Clothing is also very helpful and friendly. I feel that customer service is very important to mention. For more information please contact Red Chapter Clothing Company at 866-969-8287, you may also send your wholesale questions via email to Craig Allen, Craig@redchapterclothing.com.