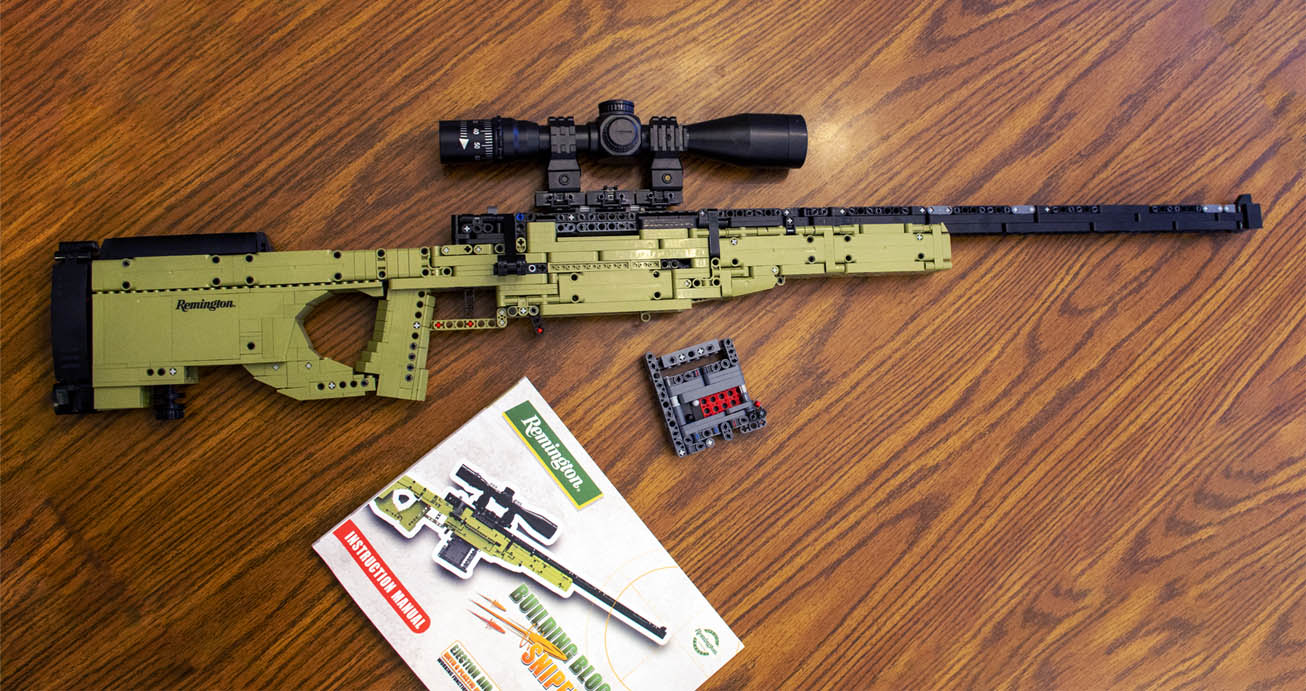 Remington Building Blocks Sniper Rifle Set by Campco
By Jamie Wright
The Remington Building Blocks Sniper Rifle Set would be a great gift option for young and old alike, just not too young. I found it to be a fun and challenging way to spend some much-needed downtime. This would be a great addition to any store and is sure to be a hit with your customers.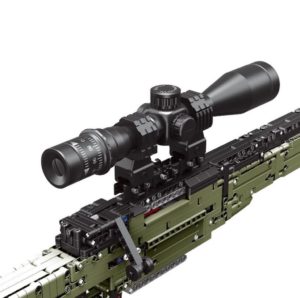 This kit consists of 1,491 individual pieces, which are assembled according to the provided instructions. The kit contains all of the pieces you need to complete the rifle and even includes 10-20 spare parts. In fact, in the extremely unlikely case that something is missing, they guarantee a full refund of your order and you can keep the item. The finished piece is near-to-life size at 41 inches long. The product itself is built very well; the finished piece looks just like the product photos and it holds together firmly when you are using it.
The suggested age for this product is 14+ and for a good reason. Although the instructions are very detailed and thorough, this project is no joke. Growing up, building blocks were my preferred toys. I used to play with them for hours at a time, so when we received the Remington kit for a product review, I was eager to try it out. Over the course of several days, the Remington sniper rifle came together, and as much as it was fun, it was also incredibly tough. If I have any advice to give it is this: Organize your pieces, and pay close attention to the instructions. The slightest mistake can have big consequences.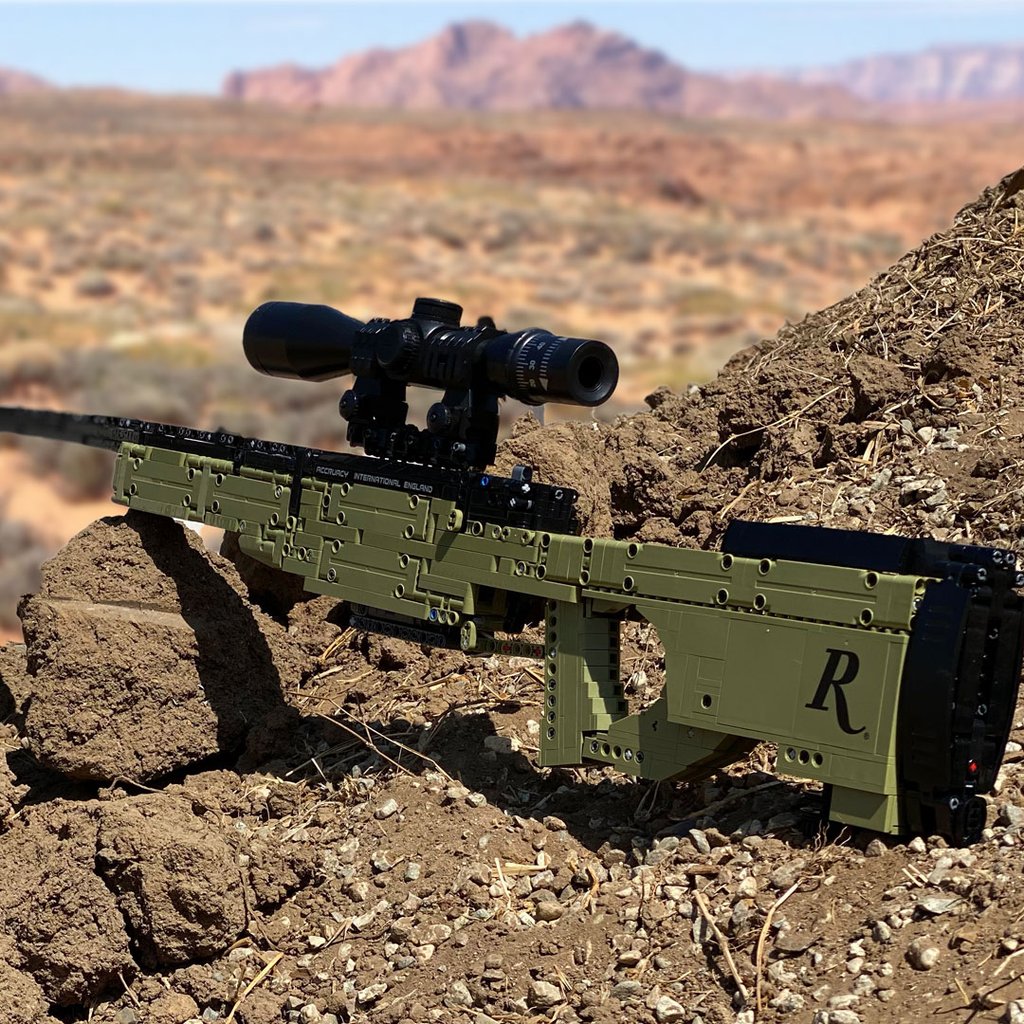 This set comes with six plastic projectiles, a magazine that has ejection and shooting functions, and a working bolt-action handle. I was sure that the continual force from using the bolt-action handle would cause the whole gun to fall to pieces, but it holds up just fine. As for the scope, even though this piece is made of just plastic, the functionality was incredibly surprising. I expected it to just be a tube with some clear plastic at each end and although this is true for the design, it actually turns between the two magnifications.
If you would like to know more about the Remington Building Blocks Sniper Rifle Set, you can contact Campco's Customer Service at 323-766-2555 or Service@campco.com. You can also check out their website for this and other products they carry at www.campco.com.