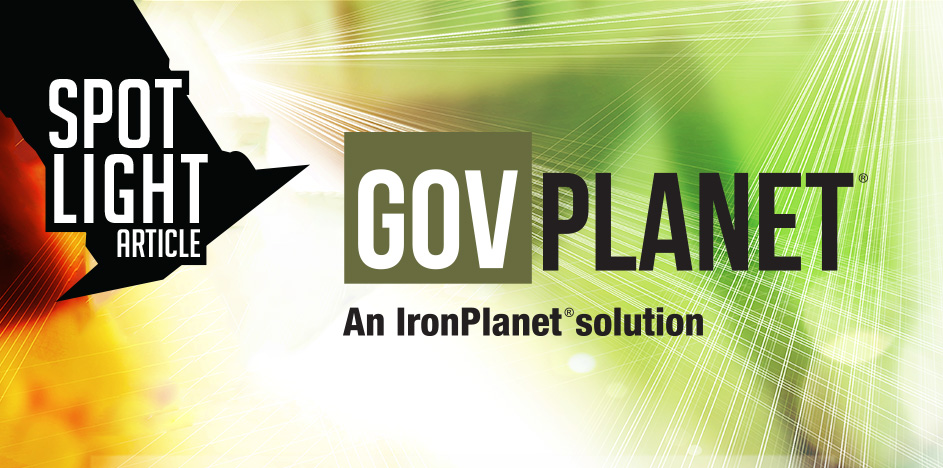 Spotlight: GovPlanet
GovPlanet is a subsidiary of Ritchie Bros. Auctioneers, which was founded in 1958. Ritchie Bros. is a global asset management company that specializes in auctioning off heavy equipment, trucks and other assets. However, they work in multiple sectors, including construction, military, transportation, agriculture, energy, oil and gas, mining and forestry, according to their website. Although most of their business is done in North America, approximately 30% of their sales come from overseas, such as Europe and the Middle East.
In 2017, Ritchie Bros. acquired IronPlanet, which included GovPlanet. IronPlanet focuses on construction and industrial vehicles and machinery. Until 2018, GovPlanet only had the exclusive auction rights to all U.S. Government rolling stock: trucks, vehicles and machinery. This year, they were awarded contract to auction off all non-rolling stock, as well. This includes, but is not limited to, individual field gear, clothing, boots, packs, ammo cans and textiles that one could buy in a retail store.
Since GovPlanet has taken over the non-rolling stock contract, they have been flooded with inventory from the U.S. Government. Because of this, they are experiencing some growing pains as they ramp up two new warehouses to house and distribute the non-rolling stock goods. These warehouses are located in North Las Vegas, Nevada, and Chambersburg, Pennsylvania. In fact, the Chambersburg warehouse had to be built from the ground up this year. Some products are also auction-direct from military bases around the country. 
As these warehouses get ramped up, GovPlanet is still sorting through just what they have, what condition it is in and what the value is. This has caused a lull in the available military surplus for wholesalers and dealers to buy. Many buyers were wondering where the surplus went and when it will be available again.
In July, GovPlanet launched its non-rolling stock auctions that go out every Tuesday, in an effort to separate from the vehicles and machinery listed on Wednesdays with the rest of the rolling stock. However, the first auctions included very little individual gear and seemed to be more focused on things such as generators and office supplies. Shortly after, buyers started seeing small lots of individual gear selling at close to retail rates. This too began to cause concern among buyers looking to purchase surplus in bulk. During a special presentation at the ANME Summer '18 Trade Show, representatives of GovPlanet ensured the crowd that their focus would not be on individual or small lot retail quantities. They are much more interested in larger lots and bulk orders. These initial lots were just to help get a feel for the market, one that is new to the GovPlanet team.
In an interview with Connor Humphrey, Vice President, he said that GovPlanet has been humbled after winning the contract. It is a huge undertaking and there is still a lot of work to get it up and running. They are looking forward to making new relationships in a new industry. He said they want to provide better service and operational support than buyers may be used to from past companies. They come from the commercial world where, Humphrey says, "everything is about customer service". Therefore, they have an entire customer service team in Fort Worth, Texas, and a dedicated inside sales reps available at all times. "We interact closely with our customers," Humphrey said.
The new contract is a different buyer base than their regular rolling stock. "We are looking to get everybody comfortable with the process and website as quick as possible. Our job is to sell as much surplus as possible" Humphrey ended.
To learn more about GovPlanet and the latest news on the contract change, visit their website at www.govplanet.com and register to start bidding to get updates on auctions and available products. If you have further questions, or don't see a surplus item you are looking for, you can contact their customer support at 844-225-8799.