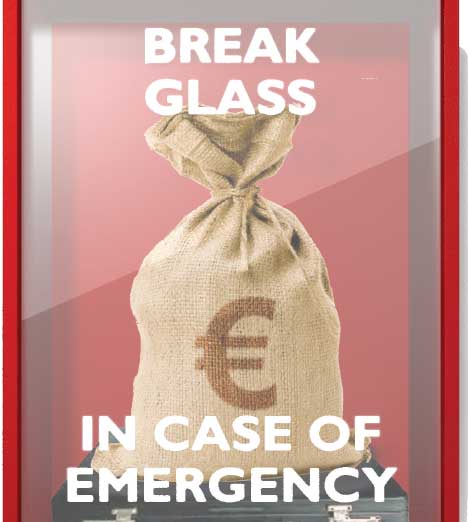 Business Continuity: How Would You Protect Your Business?
What would you do to protect your business in the event of a disaster?
By: Stewart Brannen
Are you ready?
On any given day, we just have to take a look at the news to learn of an earthquake crumbling buildings, a tsunami wiping out island communities, or an unusual snow or ice storm hitting the electrical grid and cutting off energy to homes and businesses. These are just a few examples of events that do happen, and their consequences can be far reaching – especially if they affect our day to day business operations. As such, practical questions we have to ask ourselves then are – "Are we ready for an emergency?" Are we prepared? Are we blind to emergency planning?
In this article, I will touch upon some of the fundamentals that while basic in nature, will serve like porridge on a cold winter morning and hopefully stick to your ribs.
Plan:
In today's day and age, you will need a Business Emergency Plan, and there are plenty of them on the Internet. A source that is getting a lot of traffic and advertising lately is the federal government's site www.ready.gov. It contains a variety of plans, and would be worth your while to research and actually take the time to understand some of the key things involved. It will be the best 15 minutes you could spend for your business at the beginning of the year. Alternatively, just type "emergency plans" into the Cloud and a list of sites will come up. Either way, formulate a basic plan and know how to execute it!
People:
Do you have a list of people/staff you can depend on in an emergency and do they know what their individual roles and responsibilities are? Specifically, what operations will they be in charge of, and what is the basic action plan for each? For example, John Doe is the facilities person and should something happen to the building, he will know what to do and will also be responsible for its security and contents. Have you considered such a plan or having this sort of dialogue in the first place with that person? A simple sit down session to go over some basic planning will go a long way, and it will give you peace of mind as well.
Electronics:
Business in the 21st century is largely carried out electronically. While we do interact with our customers in a variety of ways to complete business transactions, we have websites, email accounts, electronic records, databases, Excel spread sheets and Word documents. This only scratches the surface of how we use our computers in relation to the way we conduct our business. If a hurricane, tornado or some other natural disaster were to hit your area, would you have a cyber back-up plan that would protect your electronic records and computer activity to ensure that vital electronic information could be readily accessed for business continuity? It's sort of like asking yourself the question "If I got a flat tire while traveling, do I have a good spare and can I change it?"
This is the world of cyber security, and what will you do to protect your computer hardware, computer software? In the event your computers are destroyed, what sort of protection can you truly count upon to ensure that your electronic information is safe? I would suggest consulting with an IT professional and sourcing many options that are available within the Cloud (off site). You should also determine what options, such as: back-up hard drives and jump drives you may want to continually update (on site) and on your business premises. Again, this is very basic stuff, but research tells us that less than 30% of all businesses are prepared for an emergency. Are you?
Rehearsal:
The analogy of the flat tire earlier is so true here. How many times have you said to yourself "I've got a spare tire and it's no problem changing it?" Yep – I've heard that one before as well. The truth is, when the flat comes, and the AAA card or insurance coverage is not there, you're stuck and left in a situation where you WISH you would have gone through the steps to learn how to change your vehicle's tire. Similarly, having a plan and people is one thing, but from a practical point of view, if it is not reviewed or practiced annually, then should the unfortunate day come and an emergency occurs, you are left flat footed, and haven't adequately prepared. In this light, you haven't really answered the question "Are you ready?"
The take away to all of this is very simple, be proactive when it comes to emergency preparedness.Take the time to make sure that your plan covers the fundamental basics and everyone knows what their roles and responsibilities are. Onwards!
Stewart Brannen hails from Scotland and retains Canadian and U.S. citizenship. He has a private consulting practice. To learn more about his background and credentials, please visit his profile on LinkedIn.