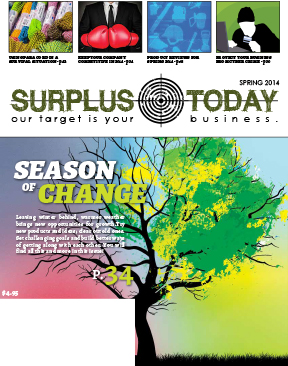 Next issue of Surplus Today coming this month!
Keep an eye out for our next issue of Surplus Today, coming this April!
Our featured article for April 2014 explores the important questions you must ask yourself to stay competitive in 2014. Are you analyzing each element of your business' finances? Are you actively seeking new products and merchandise options that can bring new revenue and customer demographics? Are you striking the balance in branding and growing your business with both your online presence and physical store? We are exploring these concepts and more this spring!
We've also included a wide variety of product reviews and showcase items that can prove profitable in a military surplus or outdoor store, including an in-depth look at how other businesses are expanding their inventory to fit consumer demand. Also featured are expanded articles relevant to military surplus industry, such as family business advice,   to the industry and more of the same quality articles you have come to expect from Surplus Today, including industry news,veteran expertise in the realm of law enforcement, innovative look at technology concepts, renowned legal advice, and much more!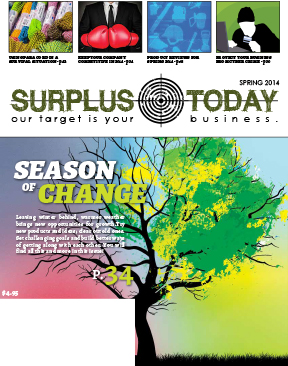 If you'd like to see specific topics or articles in the publication, tell us! We are always looking for insider knowledge and news in the military surplus industry, suggestions for trending products and product reviews, and feedback on the publication. Our mission is to provide readers with quality articles that help small businesses and offer insight into the movements and trends within the Army Navy military surplus industry. The products, articles and information in our publication appeal to a variety of readers with related interests. Our goal is to promote, showcase, and expand these topics across the globe. Your feedback will help us expand the industry!
Want to receive five issues of Surplus Today delivered right to your home or place of business? Visit our ONLINE SHOP to purchase full-year subscriptions, digital 3D issues, T-shirts, and more!
Wholesalers, call us today to secure your ad rates! If you're interested in reaching the over 1,800 online and print Surplus Today subscribers, comprised of Army Navy military surplus, outdoor, camping, hunting, firearm, and tactical retailers across the United States, give us a call at (800) 880-2485. Our August 2014 and January 2015 issues will also be distributed at both the January and August ANM Expos in Las Vegas next year, reaching a total of 3,000+ buyers for both shows.
Thank you for reading Surplus Today!